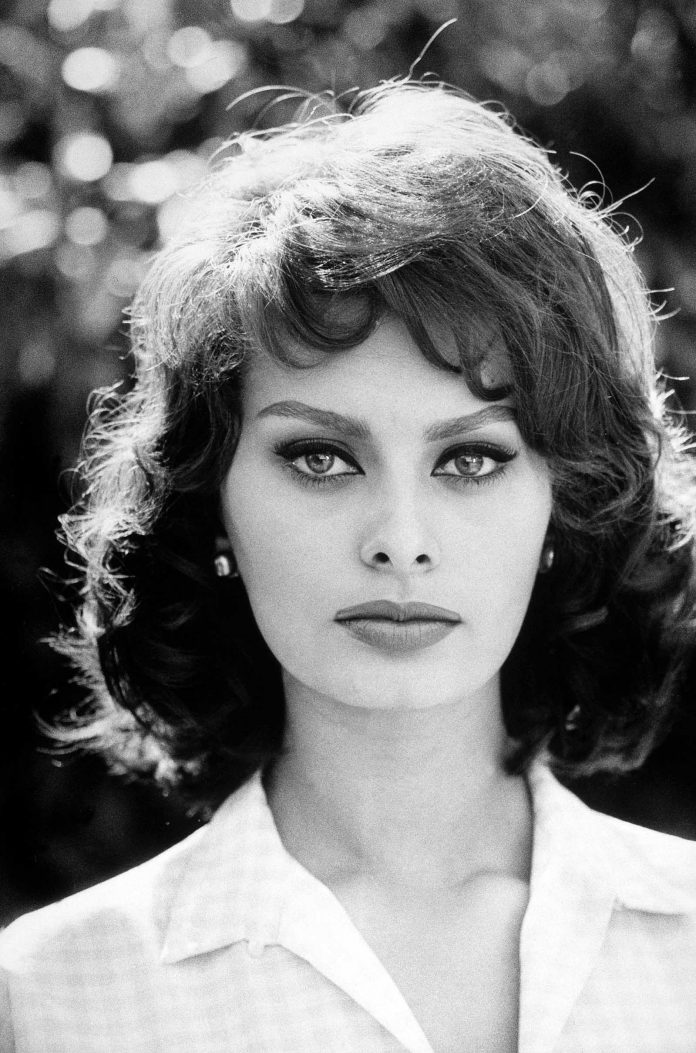 Synonymous with grace, beauty and artistry, oscar-winning actress Sophia Loren's life story is unlike any other tales from Old Hollywood.
Sophia Loren was born as Sofia Villani Scicolone on September 20, 1934 in Rome, Italy. Her father, Riccardo Scicolone, considered himself a "construction engineer," but in fact he spent most of his time hanging around the fringes of show business, hoping to romance young actresses. Sophia Loren's mother, Romilda Villani, was one of them. Bearing an uncanny resemblance to Greta Garbo, Villani had once been offered a trip to the United States to play Garbo's body double, but her mother refused to let her go.
After Sophia Loren's birth, her mother took her back to her hometown of Pozzuoli on the Bay of Naples, which one travel book described as "perhaps the most squalid city in Italy." Although Riccardo Scicolone fathered another child by Villani, they never married.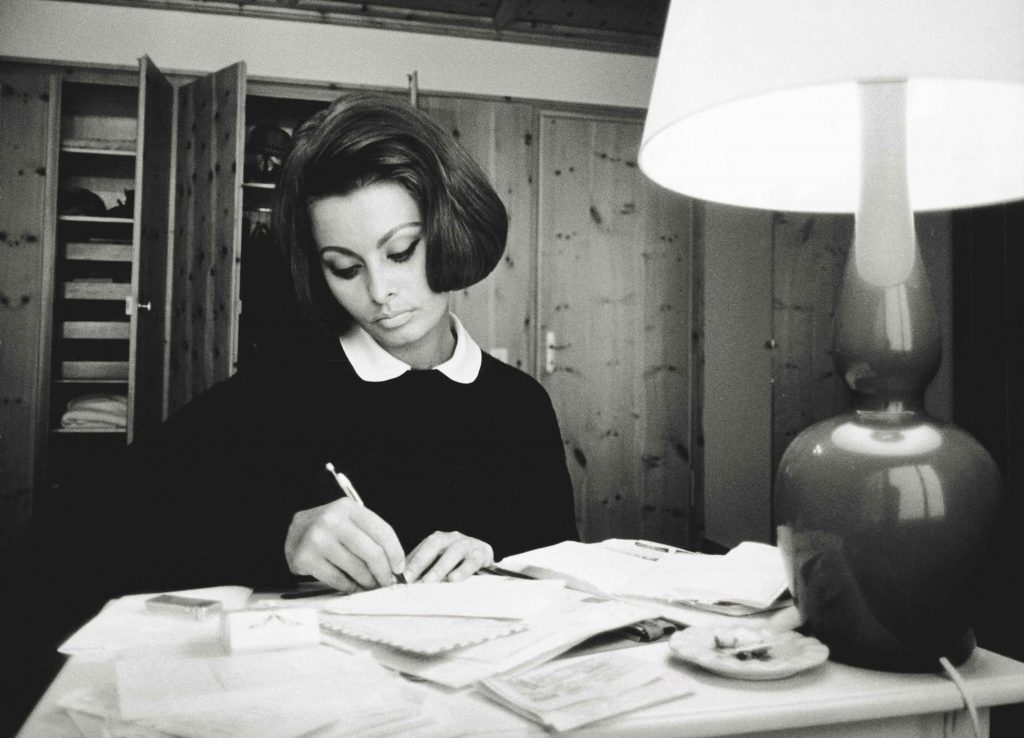 A quiet and reserved child, Loren grew up in extreme poverty, living with her mother and many other relatives at her grandparents' home, where she shared a bedroom with eight people. Things got worse when World War II ravaged the already struggling city of Pozzuoli.
The resulting famine was so great that Loren's mother occasionally had to siphon off a cup of water from the car radiator to ration between her daughters by the spoonful. During one aerial bombardment, Loren was knocked to the ground and split open her chin, leaving a scar that has remained ever since.
Nicknamed "little stick" by her classmates for her sickly physique, at the age of 14 Loren blossomed, seemingly overnight, from a frail child into a beautiful woman. "It became a pleasure just to stroll down the street," she remembered of her sudden physical transformation. That same year, Loren won second place in a beauty pageant, receiving a small sum of cash and free wallpaper for her grandparents' living room as her prize.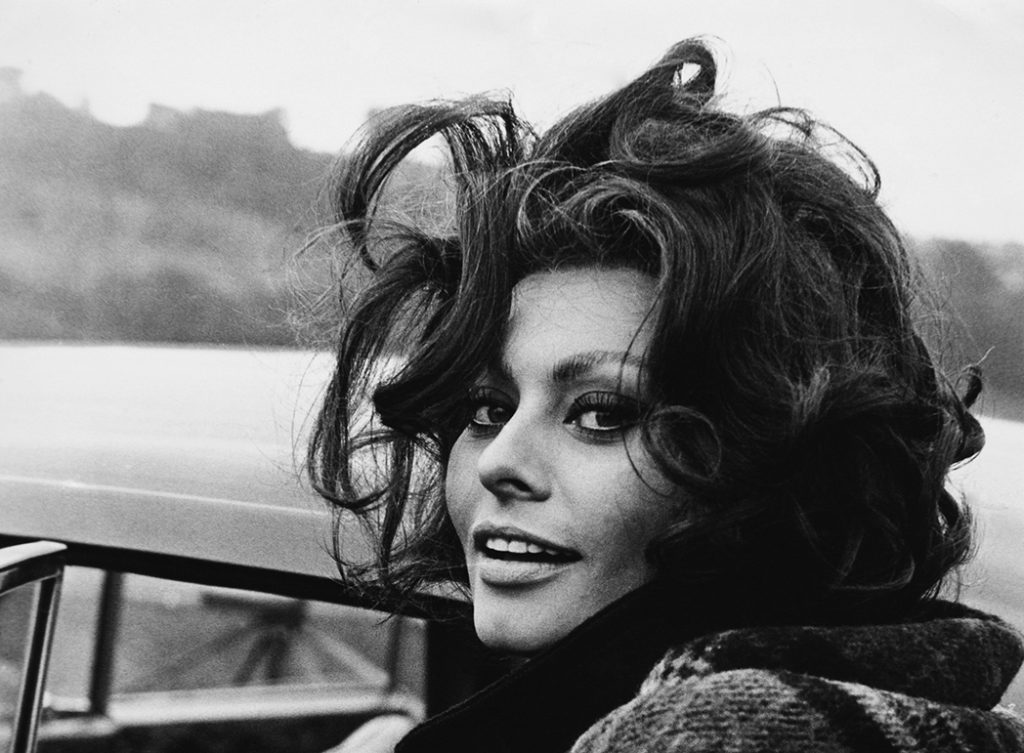 In 1950, when she was 15 years old, Loren and her mother set off for Rome to try to make their living as actresses. Loren landed her first role as an extra in the 1951 Mervyn LeRoy film Quo Vadis. She also landed work as a model for various Italian publications. 
After various minor parts and a small role in the 1952 film La Favorita, the first for which she adopted the stage name "Loren," she delivered her breakthrough performance as the title character in the 1953 film Aida. Another leading role in The Gold of Naples (1954) established Loren as one of the up-and-coming stars of Italian cinema.
In 1957, Loren starred in her first Hollywood film, The Pride and the Passion, filmed in Paris and co-starring Cary Grant and Frank Sinatra. At the same time, she became involved in a love triangle when both Grant and an Italian film producer named Carlo Ponti declared their love for her. Although she had a schoolgirl's crush on Grant, Loren ultimately chose Ponti, a man the media joked was twice her age and half her height.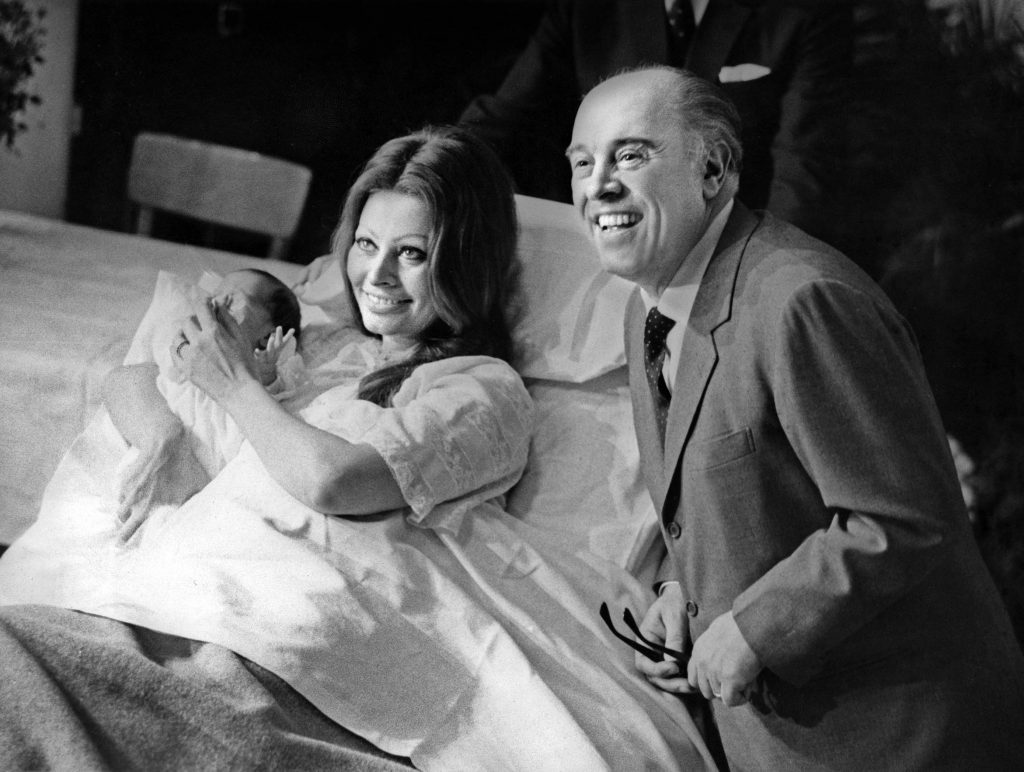 Even though they married in 1957, complications regarding the annulment of Ponti's first marriage prevented their union from being legally recognized in Italy for another decade. To make matters worse, an Italian citizen demanded criminal persecution of Ponti on a charge of bigamy and Loren on a charge of being a concubine, in defense of the institution of matrimony. 
After her and Ponti's run-in with the Italian law regarding marriage, they were essentially exiled from the country. Loren missed Italy so much that Ponti would drive her to the top of St. Gotthard Pass in Switzerland so she could just glimpse her homeland.
Loren and Ponti's marriage nevertheless remains one of the rare, heartwarming success stories among celebrity relationships. They remained happily married until Ponti's death in 2007. According to Loren, the secret to their relationship was maintaining a low profile despite their celebrity status. "Show business is what we do, not what we are," she said.
In 1960, Sophia Loren turned in the most acclaimed performance of her career in the Italian World War II film Two Women. In a film with parallels to her own childhood, Loren played a mother desperately trying to provide for her daughter in war-ravaged Rome. The film transformed Loren into an international celebrity, winning her the 1961 Academy Award for Best Lead Actress. She was the first actress ever to win the award for a non-English-language film.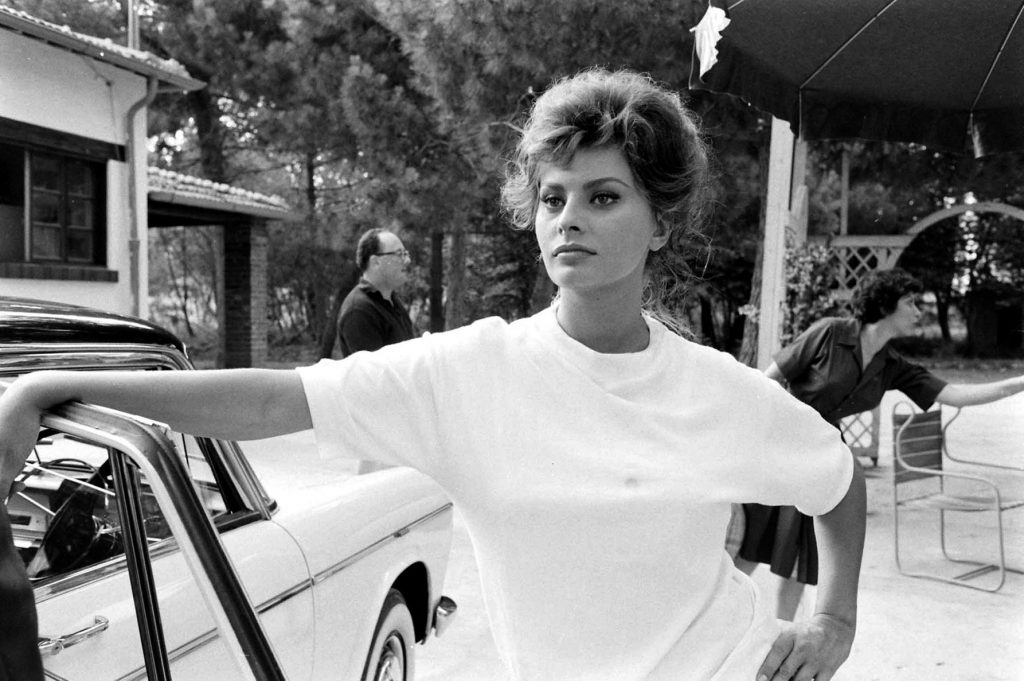 Throughout the 1960s, Loren continued to star in Italian, American and French films, cementing her status as one of the great international movie stars of her generation. Her most notable 1960s performances include Yesterday, Today, and Tomorrow (1963), which won the Oscar for Best Foreign Film, Marriage, Italian Style (1964), for which she earned another Oscar nomination for Best Actress, and A Countess from Hong Kong (1967), co-starring Marlon Brando.
Sophia Loren moved back to her native Italy during the 1970s and spent most of the decade making highly popular Italian films. She had given birth to two sons, Carlo Hubert Leone Ponti, Jr. (born December 29, 1968) and Edoardo (born January 6, 1973), and during the 1980s she backed off her intense filming schedule to spend more time with her children.
Today, after more than 100 films and five decades in the spotlight, Loren remains true to her humble Italian roots. Perhaps the best evidence of this is the fact that as an actress Loren has always delivered her best and most acclaimed performances playing down-to-earth women, not bombshell heroines. As one director recently said, "Sophia is perhaps the only movie star who has never forgotten where she came from."