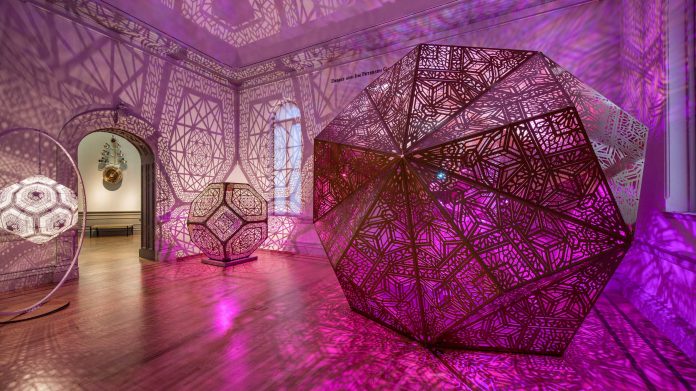 The artistic spirit of one of America's most flagrant music festivals comes to life in Washington DC.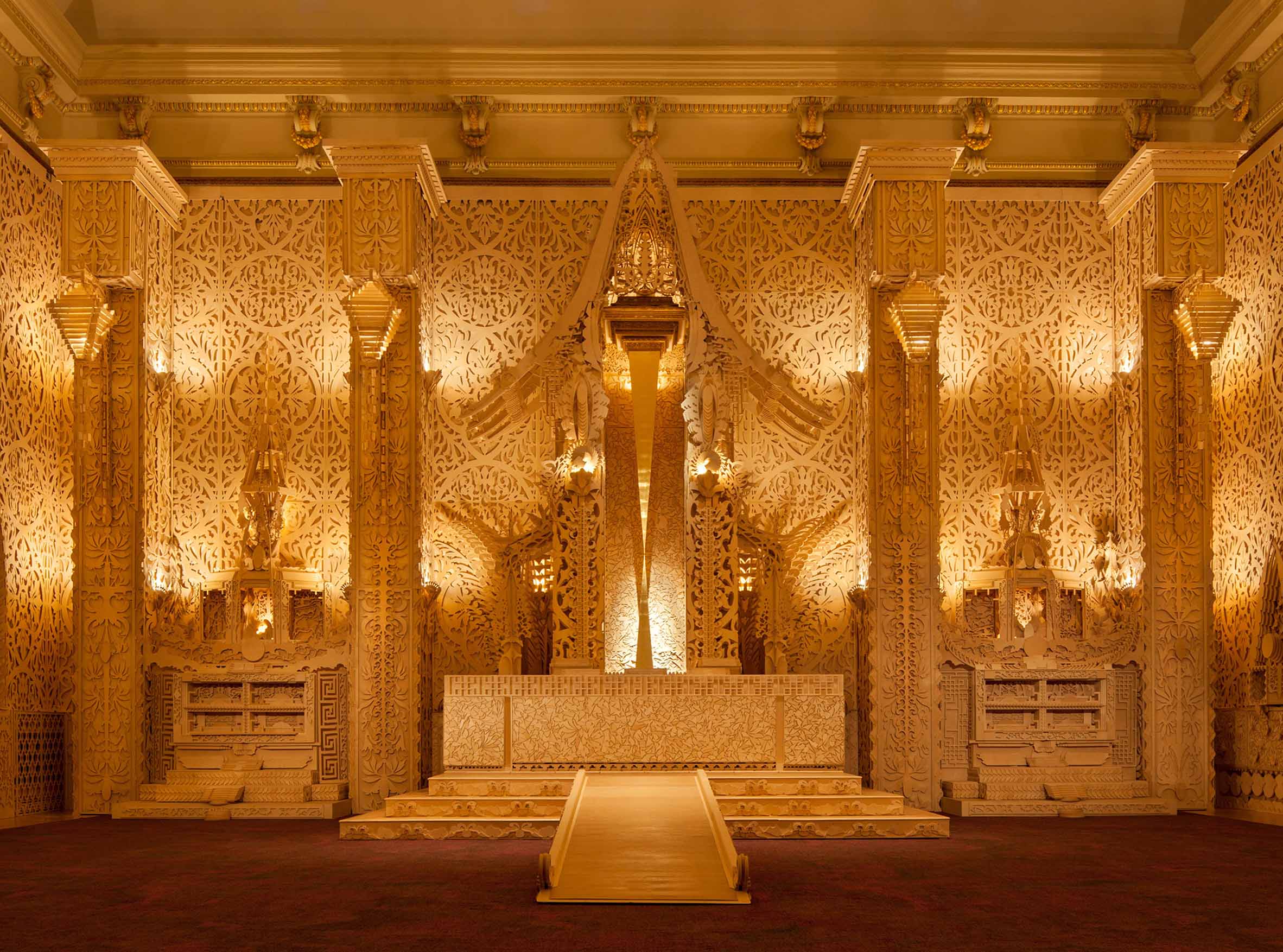 Each year in Nevada's Black Rock Desert, a city of more than 75,000 people rises out of the dust for a single week. During that time, enormous experimental art installations are erected and many are ritually burned to the ground. The thriving temporary metropolis known as Burning Man is a hotbed of artistic ingenuity, driving innovation through its principles of radical self-expression, communal participation, and reverence for the handmade. Both a cultural movement and an annual event, Burning Man remains one of the most influential phenomenons in contemporary American art and culture.
No Spectators: The Art of Burning Man brings the large-scale, participatory work from this desert gathering to the nation's capital for the first time. The exhibition takes over the entire Renwick Gallery building and surrounding Golden Triangle neighborhood, bringing alive the maker culture and creative spirit of this cultural movement.
Taking over the entire building and expanding beyond its walls into the surrounding neighbourhood, the exhibition highlights the creativity and craft of the community that travels to the Nevada desert for the event each year.
Annually, Burning Man attendees construct projects ranging from small-scale artworks to colossal pavilions – some of which are ceremonially burned down at the end of the festival.
Several designs first built in the desert have been recreated inside the museum, including a giant female figure assuming a ballet-style stance.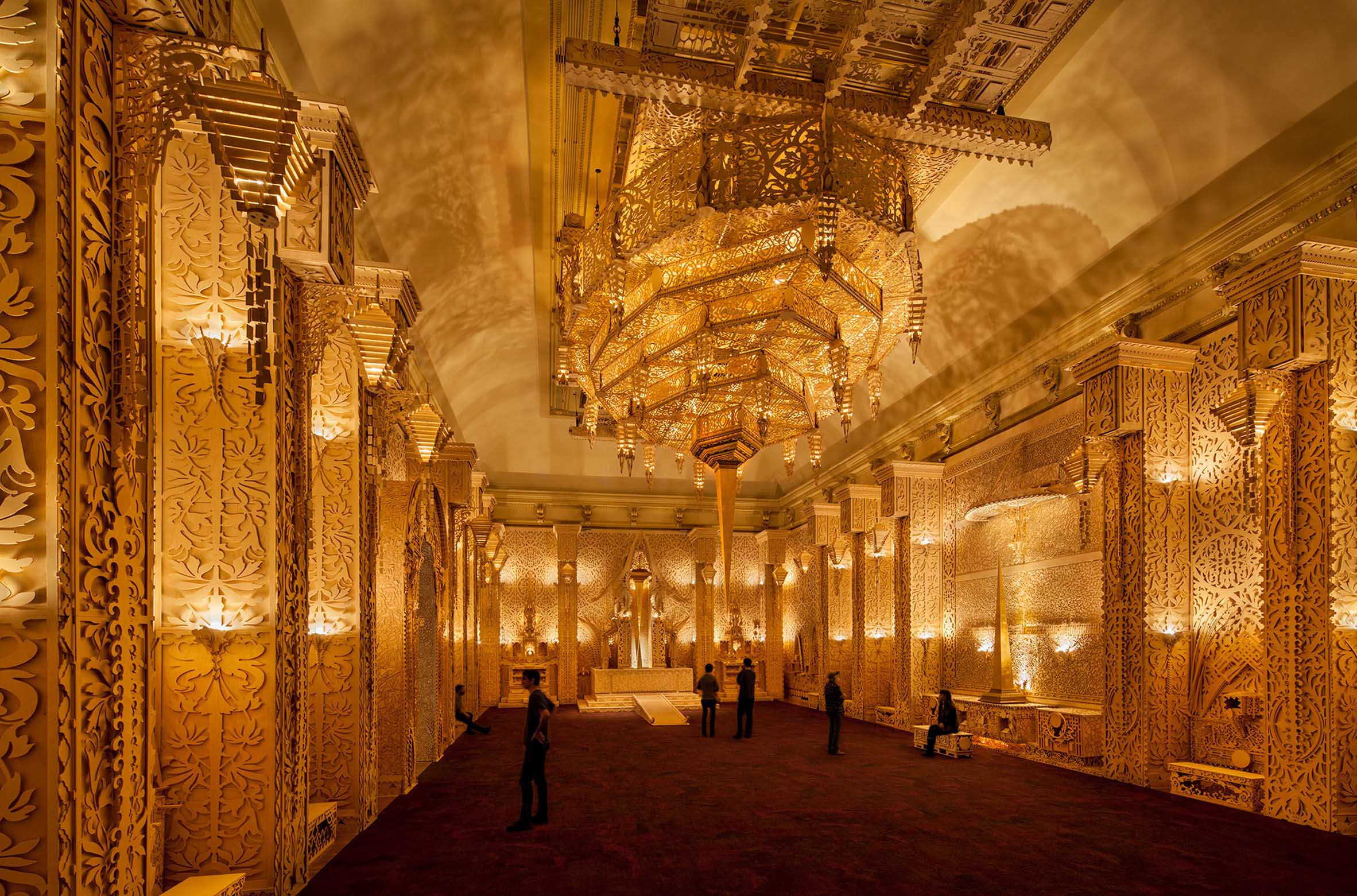 "The scale, the communal effort and the technical challenges inherent in creating works for the desert are part of what sets Burning Man apart from other art experiences," said Smithsonian American Art Museum director Stephanie Stebich.
In one room is a set of huge mushroom-like forms, created from pleated surfaces and illuminated in a rainbow of colours, while polygonal spheres comprising of perforated panels cast geometric shadows across another space.

 
Many of the items in the show can be handled, sat on and otherwise interacted with and/or entered. Along with the more traditional, look-but-don't-touch displays of costuming and jewellery, digital paintings and archival material about the history of Burning Man, "No Spectators" boasts several immersive and interactive installations. Candy Chang's 'Before I Die' piece features chalkboards, inviting visitors to complete this sentence: "Before I die I want to [blank]."