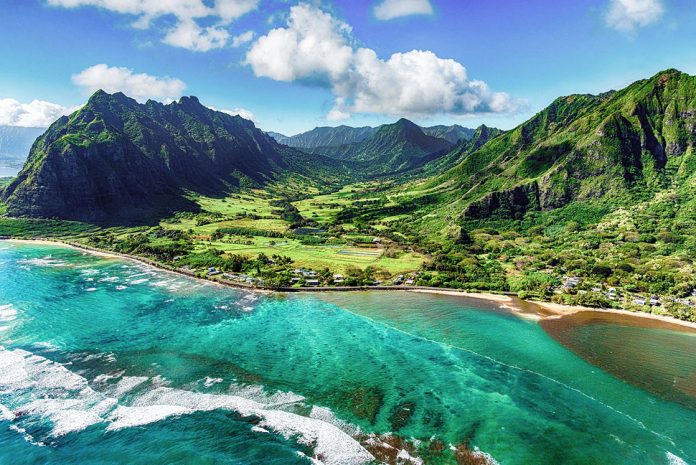 Oahu attacks your senses. With tropical aromas and temperatures, turquoise waters, a kaleidoscope of colorful fish, verdant rainforest and sensuous scenery, there is so much to love about this place.
Surfing, hula, ukulele, pidgin (Hawaiian English), rubbah slippah (flip-flops) – these are just some of the touchstones of everyday life on Oahu, an island out in the middle of the Pacific Ocean. People are easygoing, low-key and casual, bursting with genuine aloha and fun. Everyone knows how lucky they are to be living in this tropical paradise and Oahu proudly maintains its own identity apart from the US mainland. You'll feel welcome whether you're a globe-trotting surf bum, a fresh-faced honeymoon couple or part of a big ʻohana (extended family) with grandparents and kids tagging along.
Oahu has so much going on, especially if you like sun, sand and adventure. Learn to surf, and if you're already good, hit the big waves on the North Shore; bodyboard at Waimanalo, paddleboard at Haleʻiwa, dive into Hanauma Bay's giant fishbowl, or windsurf or kayak in Kailua Bay. On the land, hike up Diamond Head or atop knife-edged cliffs. Up top, jump out of a plane or soar in a glider above the North Shore; circle the island in a helicopter. It's all there waiting for you.
Oahu, like the rest of the Hawaiian islands, is proud of its multicultural heritage. The nerve center of the archipelago brings you face to face with Hawaii as it really is, not just a postcard fantasy. All over this island, nicknamed 'the Gathering Place,' pulses the native Hawaiian lifeblood, from ancient heiau (stone temples) to sacred hula dances and chants. Mix in the descendants of European explorers, American missionaries and Asian plantation-worker immigrants, plus recent arrivals from all over the Pacific, and you have one of the most multicultural communities on the globe. Boisterous festivals help keep diverse traditions alive.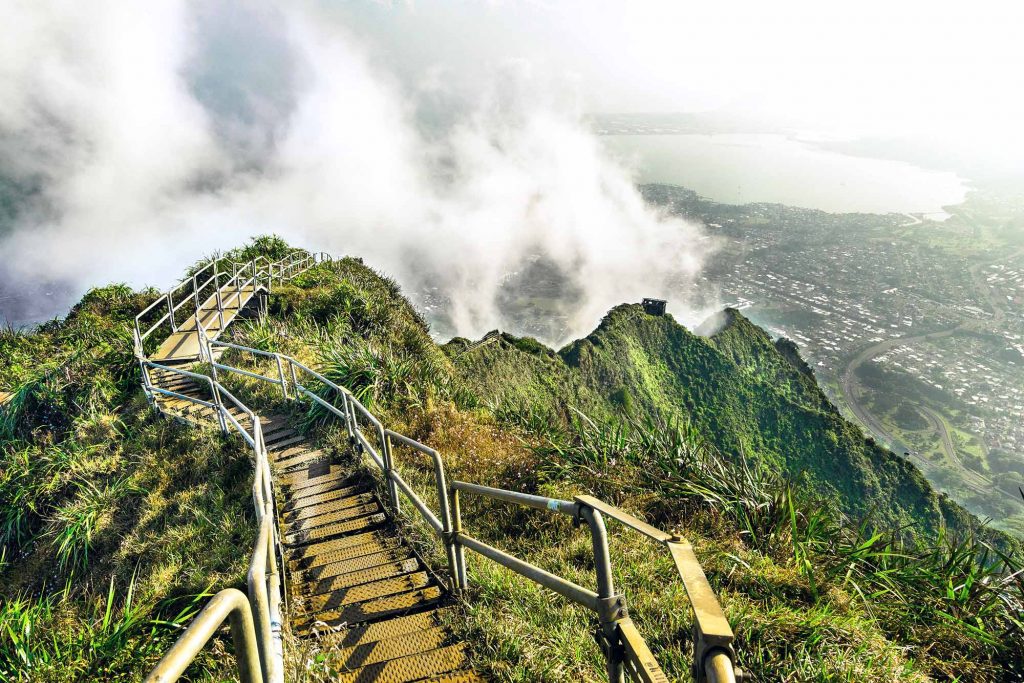 At Hanauma Bay, you can peer into the translucent waters and see the outline of the 7000-year-old coral reef that stretches across the width of the bay. You're bound to see schools of glittering silver fish, the bright-blue flash of parrotfish and perhaps sea turtles so used to snorkelers they're ready to go eyeball-to-mask with you. Feeding the fish is strictly prohibited, to preserve the delicate ecological balance of the bay. Despite its protected status as a marine-life conservation district, this beloved bay is still a threatened ecosystem, constantly in danger of being loved to death.
There's another side of the island: the 'country,' where farms and dirt roads lead deep into a passionate Hawaiian heartland. Where anti-development slogans like 'Keep the Country Country' are everywhere and locals want a fair go to enjoy life in their much-loved and appreciated natural environment. On some wild, rugged and nearly deserted beaches, sea turtles still outnumber surfers. Set your watch to island time and cruise past the Windward Coast's emerald valleys, rustic ranches and roadside shrimp trucks, savor Central Oahu's rich volcanic soils and pineapple fields, or lose yourself on the rural Waianae Coast.