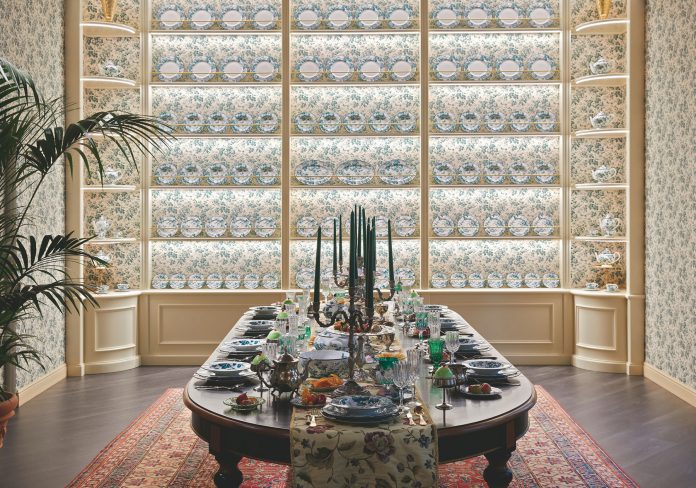 To kick off Milan Design Week 2019, Gucci has created a temporary store arranged like an apartment boutique, dedicated entirely to their homeware collection.
Organised over two floors, the space houses everything from shell-shaped, electric blue velvet chairs to crockery, embroidered cushions, plants and decorative pieces – including brand new additions to the Gucci range. As maximalist as ever, its walls, floors and even doors are lined with printed wallpaper and carpets, creating a fabulously lavish haven.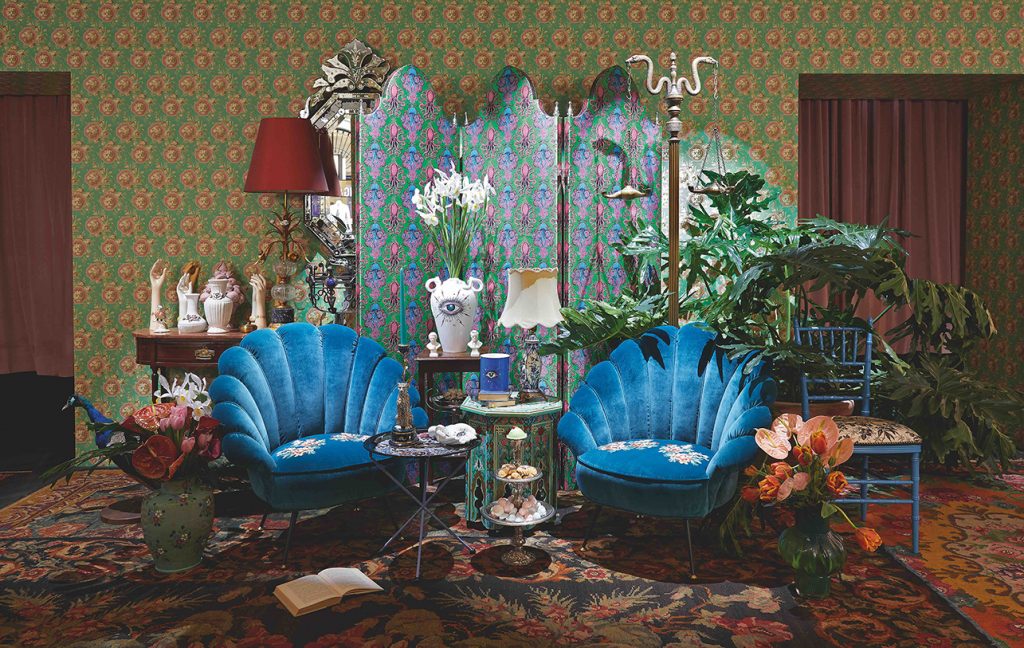 Imagined by creative director Alessandro Michele as an apartment that has been 'guccified', it's no surprise that the entire space is decorated head-to-toe in the brand's signature patterns and prints. The pieces have been curated into real-life scenarios that include multiple lounge areas, a salon and a dining room. In crafting the perfect backdrop, original architectural details have been enhanced including a marble fireplace, panelled doors, and a coffered ceiling.
The Gucci Décor collection was introduced in 2017 as a commitment to craft and the arisanal skill associated with Italian makers. Gucci is so committed in fact, that it acquired historic porcelain manufacturer Richard Ginori, breathing new life into the company after it folded due to economic problems in 2013. Founded in 1735, the newly revived company – which was under the artistic direction of Gio Ponti from 1923 to 1933 – now makes all the porcelain used in the Gucci collection.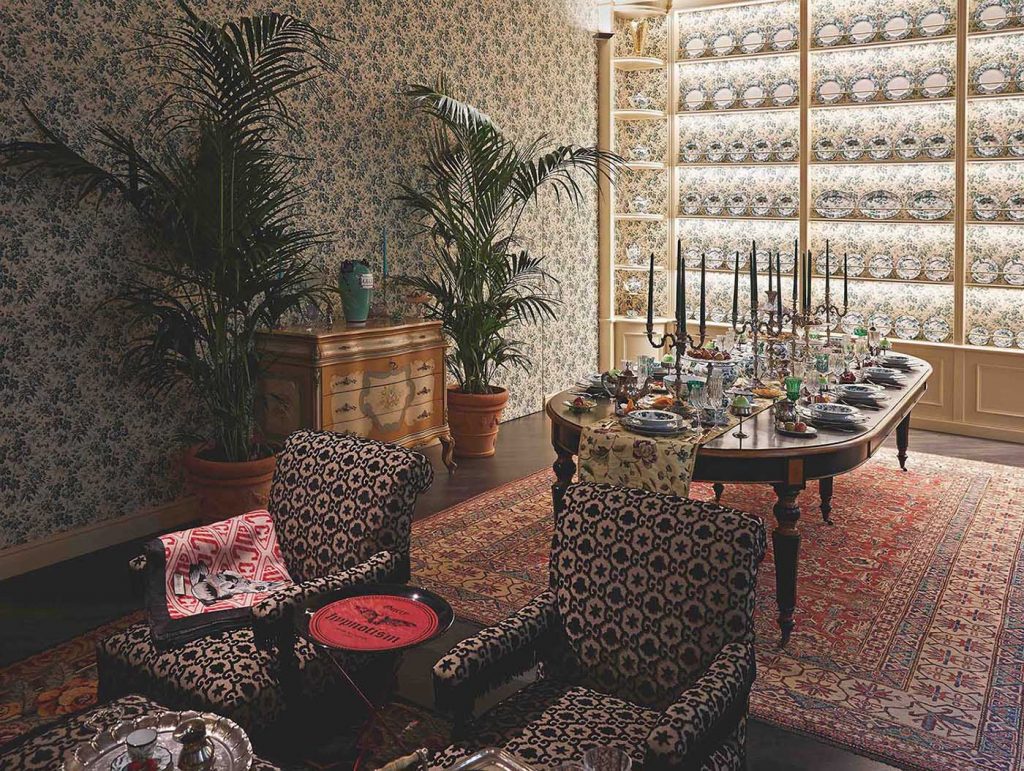 The Gucci Décor store will be open through June. Meanwhile, Gucci has also created an augmented reality app where users can explore historic places across Milan while different décor pieces are shown on screen as virtual oversized sculptures. Locations include Piazza del Duomo and Piazza Affari, which are also outlined in an 'underground style map' available at the store. Users can also try out different pieces using the app to virtually place the items in their own home.