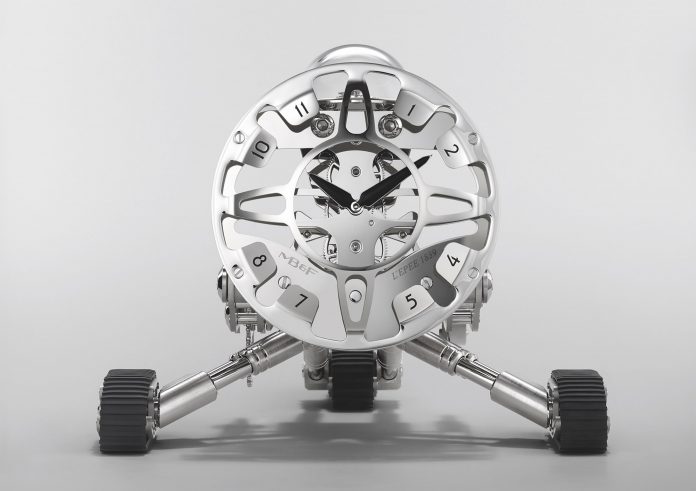 Co-created by MB&F and L'Epée 1839, Grant is a robot with a time display on his shield – and a mission to slow things down, when time runs too fast.
While Grant's time moves relatively slowly, he can travel quickly over rough terrain (or the messiest desk) on his three operational rubber tracks. Grant can also transform into one of three different modes: lying horizontally over his chassis for a low profile; crouching at 45 degrees; and sitting up 90 degrees. Grant's time shield can always be set to a comfortable and optimal viewing angle. Whatever the angle, Grant's highly polished clockwork is on full display, and you can follow every click and turn of the gears. The isochronal oscillations of the regulator keeping time in Grant's glass-domed 'brain' are evidence of the clockwork's high precision

.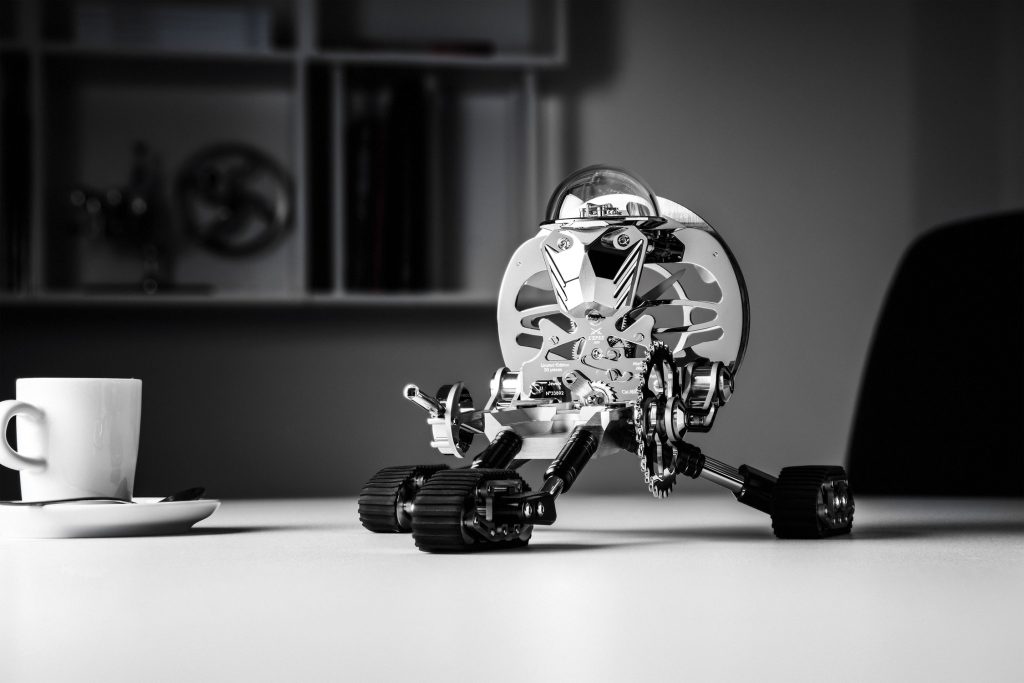 Grant's 8-day, in-line manufacture movement features the same superlative fine finishing as found on the finest wristwatches: Geneva waves, anglage, polishing, sandblasting, plus circular and vertical satin finishing.
This complicated piece of high-precision micro-engineering takes his name from the Medium Tank, M3; a medium-sized American tank in use during World War II. In Britain, the tank came in two variations with differing turret configurations and crew sizes and each model was naturally given its own name. The Brits nicknamed the American-turreted tank "Lee", after Confederate general Robert E. Lee; the British-turreted tank was called "Grant", after Union general Ulysses S. Grant.
Comprising of

 

268 components, Grant was developed by L'Epée 1839 to MB&F's design using its 8-day, in-line manufacture movement as a structural base. The gadget is available in three limited editions of 50 pieces each in Nickel, Black, and Blue.