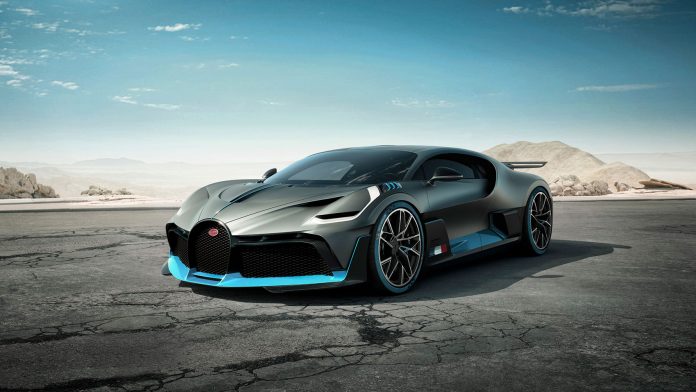 Bugatti goes one further than its Chiron model, having unveiled the all-new Divo, a $5.8 million supercar produced in an already sold-out, limited edition run of 40. The French luxury brand has developed a super sports car tuned for agility, nimbleness and optimum handling performance on winding roads and is powered by Bugatti's iconic eight-litre W16 engine with a power output of 1,500 PS.
Not to be confused with the Chiron, the Divo is slower than its predecessor reaching 380 km/h. Still, according to Bugatti, the Divo can lap Italy's Nardò handling circuit eight seconds faster. The aerodynamics of the model have been intensively fine-tuned, with lightweight tires and a carbon fiber cover,
 

and the suspension and chassis settings have also been modified. As a result, it is 35 kilograms lighter and has 90 kilograms more downforce than the standard chiron.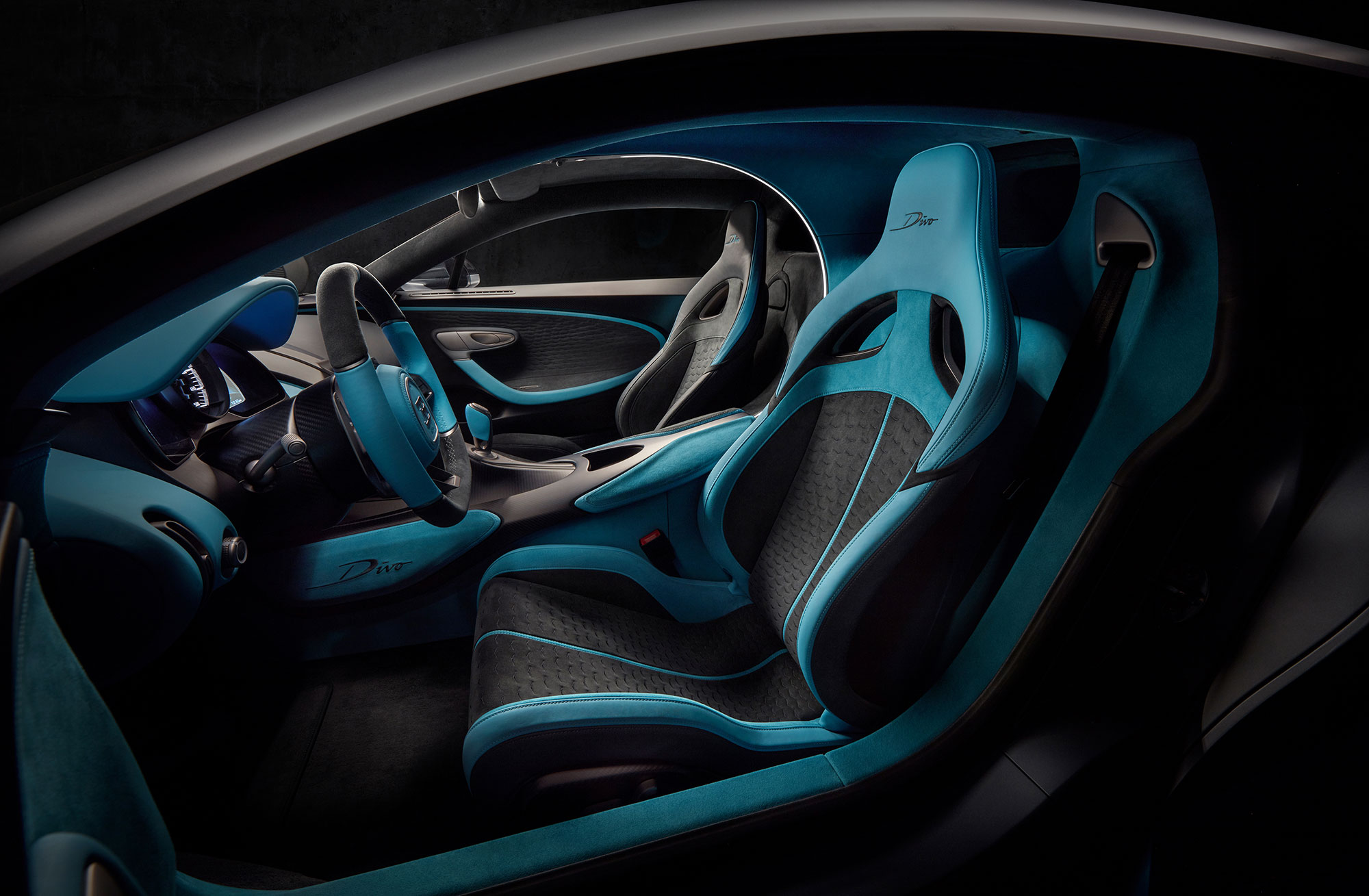 The Divo features an aggressive redesign including a unique front-end look. A large front splitter boosts downforce and feeds air to the enlarged intakes, while new vertically oriented LED headlights give the Divo a unique lighting signature.
Great attention has been made to improve brake and powertrain cooling through a raft of new inlets across the bonnet and wings. Even the roof has been altered to form an air duct optimising the flow of cold air through a specially designed engine cover.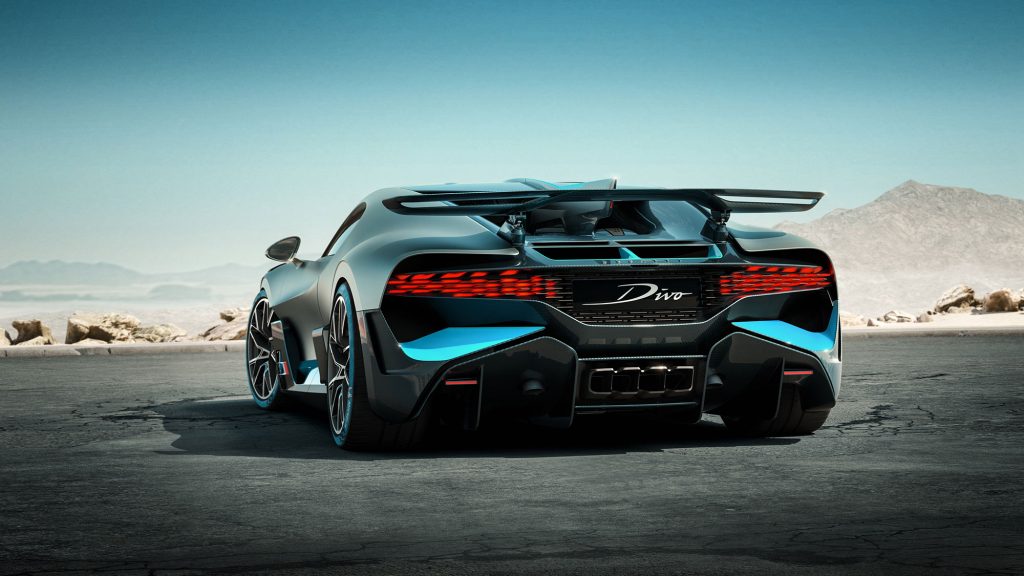 The rear end is just as purposeful, with a new height-adjustable rear spoiler that is 23% wider than the Chiron's. It inherits the air braking function from its sibling too, while new rear lights are formed of 3D printed fins, 44 of which light up to produce a striking lighting effect.
Inside, upgrades have been made, including new, more supportive seats and redesigned Alcantara steering wheel. The cabin is trimmed in a variety of new materials, with a two-tone effect mirroring the external paintwork.
With this latest model, Bugatti revives its coachbuilding tradition. In its first few decades, the French luxury brand had considerable success with bodies built to its own design and installed on existing chassis. The supercar is named after Albert Divo, a French racing driver who was a two-time winner of the famous Targa Florio race on the mountainous roads of sicily with Bugatti in the late 1920s.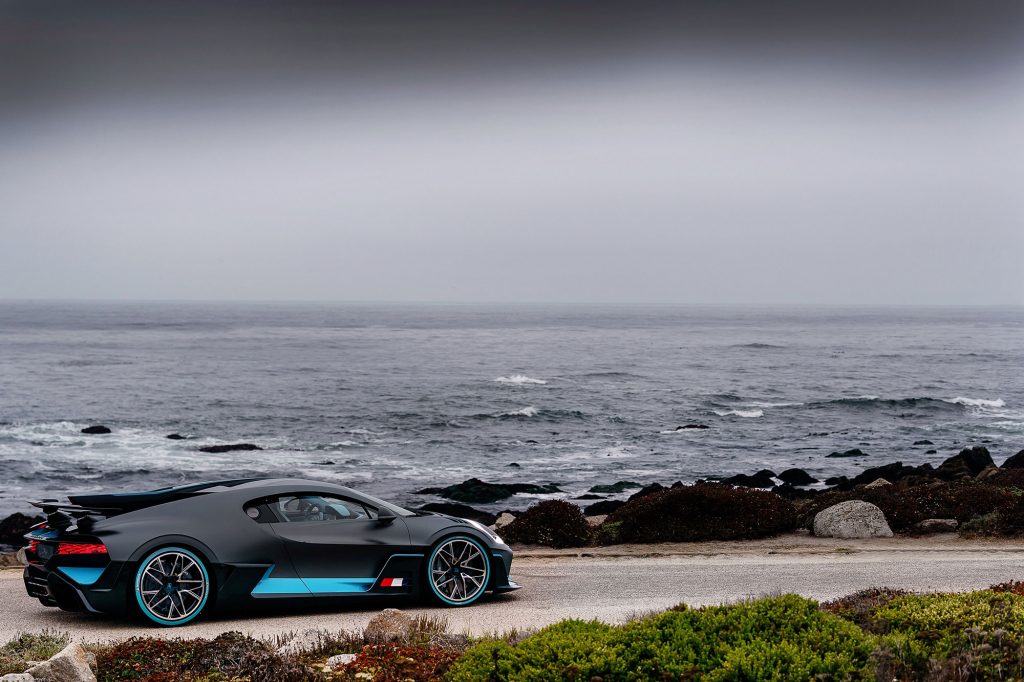 "To date, a modern Bugatti has represented a perfect balance between high performance, straight-line dynamics and luxurious comfort. Within our possibilities, we have shifted the balance in the case of the Divo further towards lateral acceleration, agility and cornering; the Divo is made for bends." says Stephan Winkelmann, president of the brand. The super sports car was revealed at Quail: a motorsports gathering, in Monterey, California, an annual event attracting motor connoisseurs and enthusiasts from around the world.