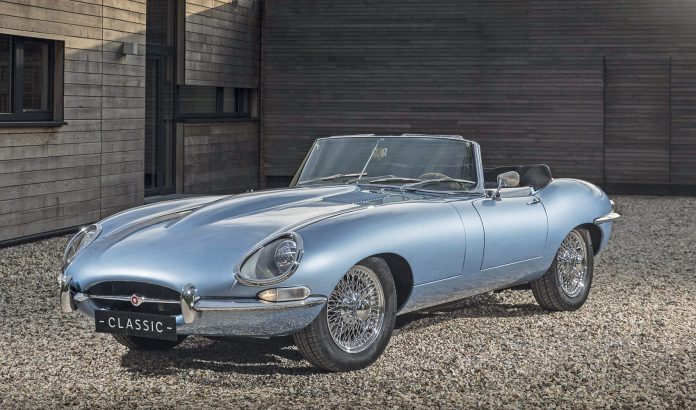 After a royal wedding unlike any seen before in Britain, the Duke and Duchess of Sussex made a suitably unconventional choice of vehicle in which to travel to their evening reception. Built by Jaguar Land Rover Classic Works using Rimac's tech, the E-Type Zero gave Prince Harry and Meghan Markle a zero emission ride into married life.
 In 1961 the Jaguar E-type first turned heads with its electrifying looks and sensational performance. Even Enzo Ferrari proclaimed it 'The most beautiful car in the world'. Now more than six decades later it's turning heads again. Concept Zero combines E-type's breathtaking design with electric power for the first time.
 Engineered by Jaguar Classic at Classic Works in Warwickshire, the E-type Concept Zero shows how we can future-proof the world's most famous cars for generations to enjoy. The cutting-edge electric powertrain gives a second life to existing vehicles which may be otherwise beyond repair.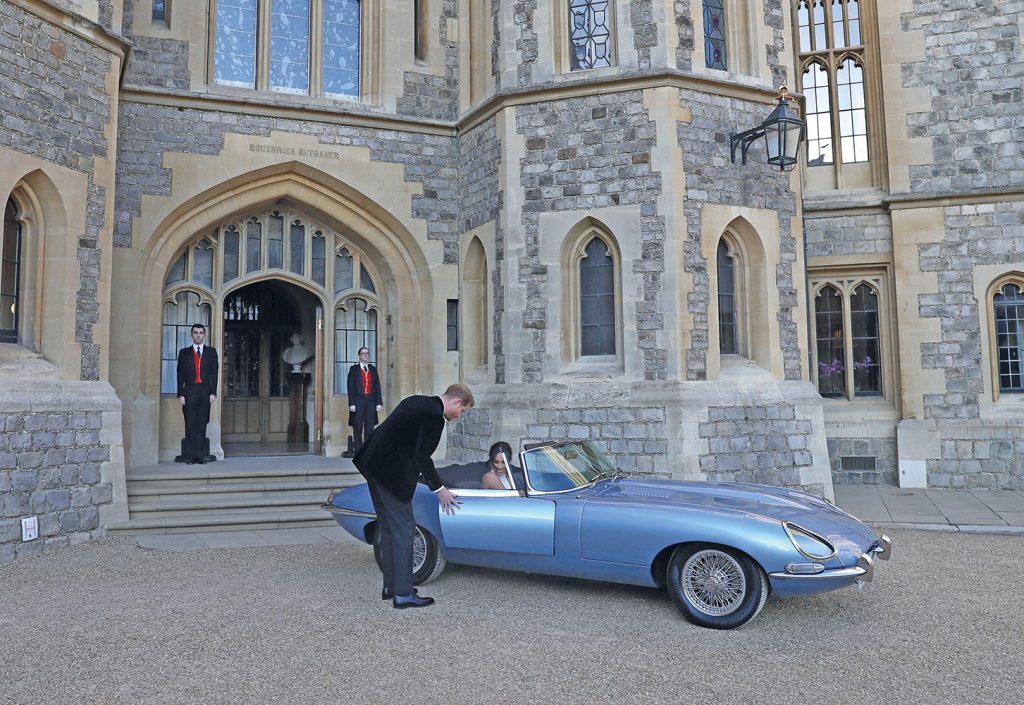 The Concept Zero is based on a 1968 Series 1.5 Jaguar E-type. Boasting a specially-designed electric powertrain with a capacity of 220 kW, it can sprint 0-60 mph in just 5.5 seconds. Its lithium-ion battery pack has the same dimensions and similar weight as the XK six-cylinder engine used in the original E-type. It also sits in precisely the same spot as the XK engine. The electric motor (and reduction gear) lies just behind the battery pack, in the same place as the E-type's gearbox. A new propshaft sends power to a carry-over differential and final drive. The total weight of the vehicle is 80kg lesser than the original E-types.
Using an electric powertrain with similar weight and dimensions to the outgoing petrol engine and transmission means the car's structure – including the suspension and brakes – has not changed, simplifying the conversion and homologation. It drives, handles, rides and brakes like an original E-type. The front-to-rear weight distribution is unchanged.
 Mike Goodbun, Global PR Manager for Jaguar Land Rover Special Operations had this to say about the cooperation between Rimac and the team at Jaguar Land Rover Classic Works: "Our Classic Works team built this car and engineered it in conjunction with Rimac Automobili in Croatia, making use of their electrical expertise. We supplied them with a briefing, and worked with them to develop this driveline in a way that meets our intentions for the reversibility of the conversion. This collaboration caused the end result to give us the performance we needed and combined the best of both worlds;  our expertise with classic cars and their experience with electrification technology."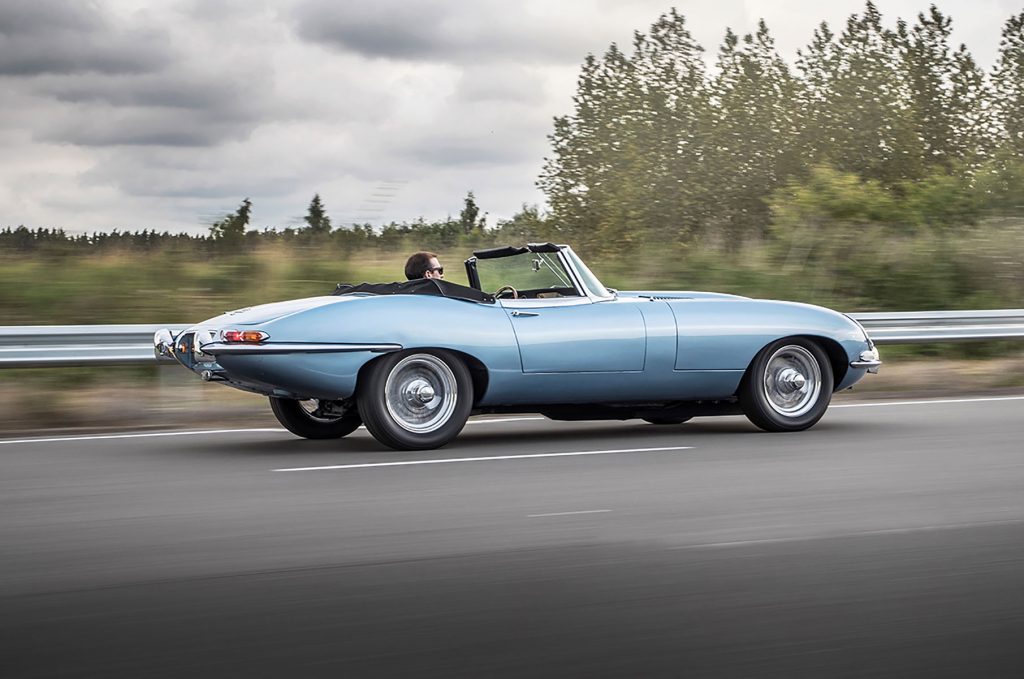 Tim Hannig, the Director of Jaguar Land Rover Classic, said: "The E-Type Zero combines the renowned E-Type dynamic experience with enhanced performance through electrification. This unique combination creates a breathtaking driving sensation."
He added "Our aim with the E-Type Zero is to future-proof classic car ownership. We're looking forward to the reaction of our clients as we investigate bringing this concept to the market."