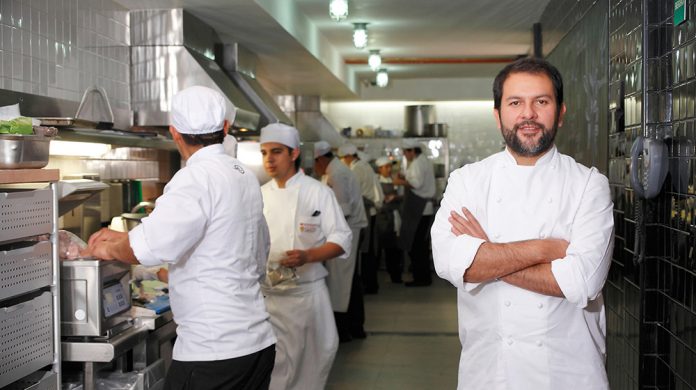 Today, Enrique manages no less than 8 restaurants, from Mexico City to New York City. The chef discovered his passion for gastronomy while cooking for friends and family. He experimented with more creative, innovative styles of cooking, but returned to a style where he emphases the traditional Mexican cuisine. Pure and natural ingredients, and true Mexican flavours and preparations, is what one may expect at Pujol.
The restaurant is located in the swanky suburb of Polanco in Mexico City. Modern and luxurious with stylish interiors of wood and marble, it's simple in details, however it gracefully stands out. There is a wood-burning oven, terrazzo flooring, a private side room with a record player and vinyl collection and a long bar that serves its own taco omakase menu.
The new Omakase menu puts tacos at the centre. It combines great tacos such as the lamb taco, with barbacoa-style lamb combined with salsa borracha and fresh herbs, with more creative servings such as the signature 'elote', or baby corn, covered in Costeno chili mayonnaise and Chicatana ants and coffee powder.
Products are sourced both locally and from the Chef's own greenhouse in Xochimilco, where he grows organic vegetables. Thus, Olvera reveres not only the chefs' work but also the works of the farmers and local producers.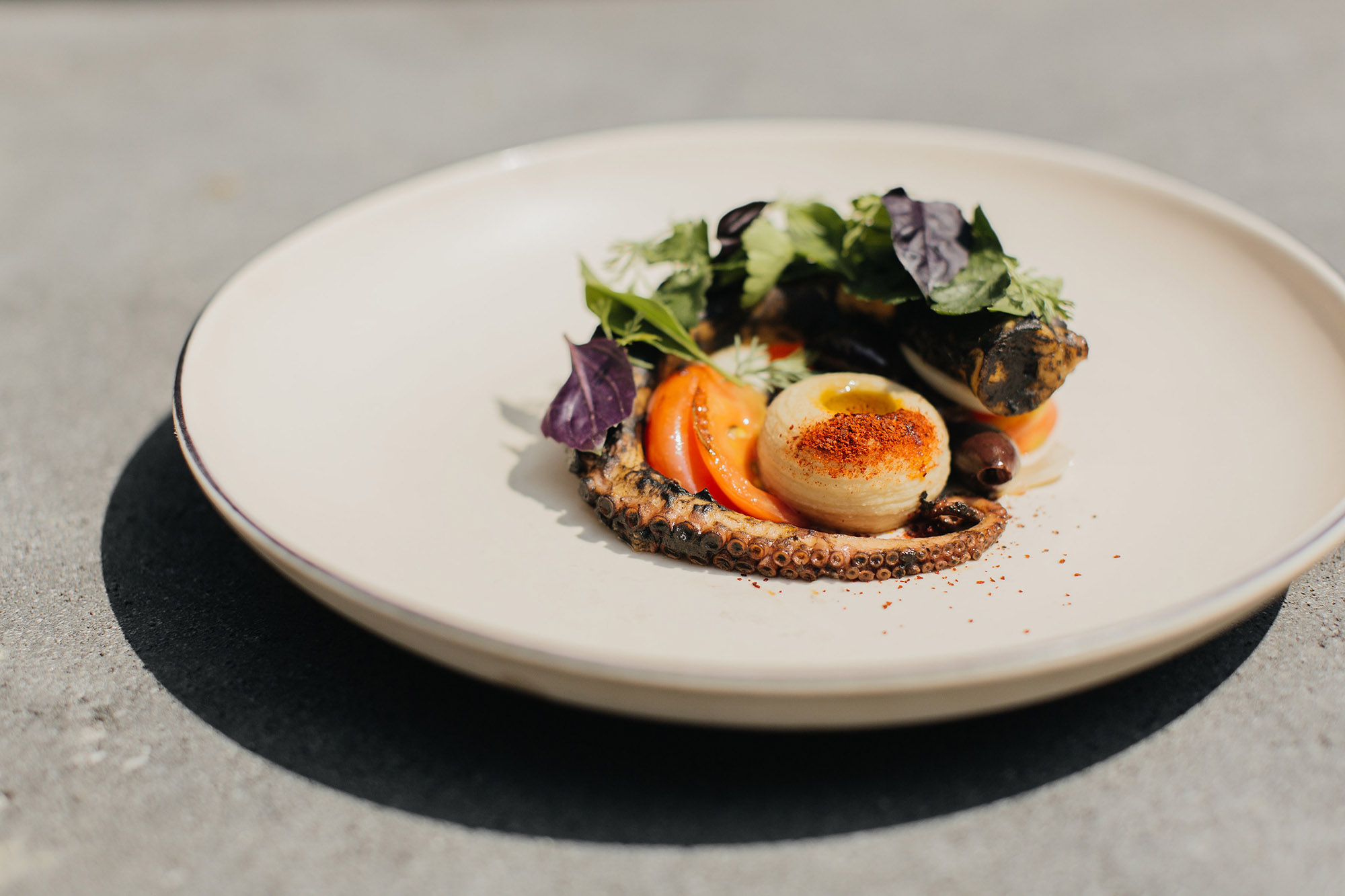 Fun and casual fine dining are important aspects at Pujol, and music sets the atmosphere – in the dining rooms as well as the kitchen. A large central island forms the heart of the kitchen and everything is cooked on a wood grill and finished in the oven. A big Comal is used to make fresh tortillas and there is an outside brick oven as well. As one can clearly notice, smoke and the flavour of wood are two important aspects of Enrique's kitchen today.