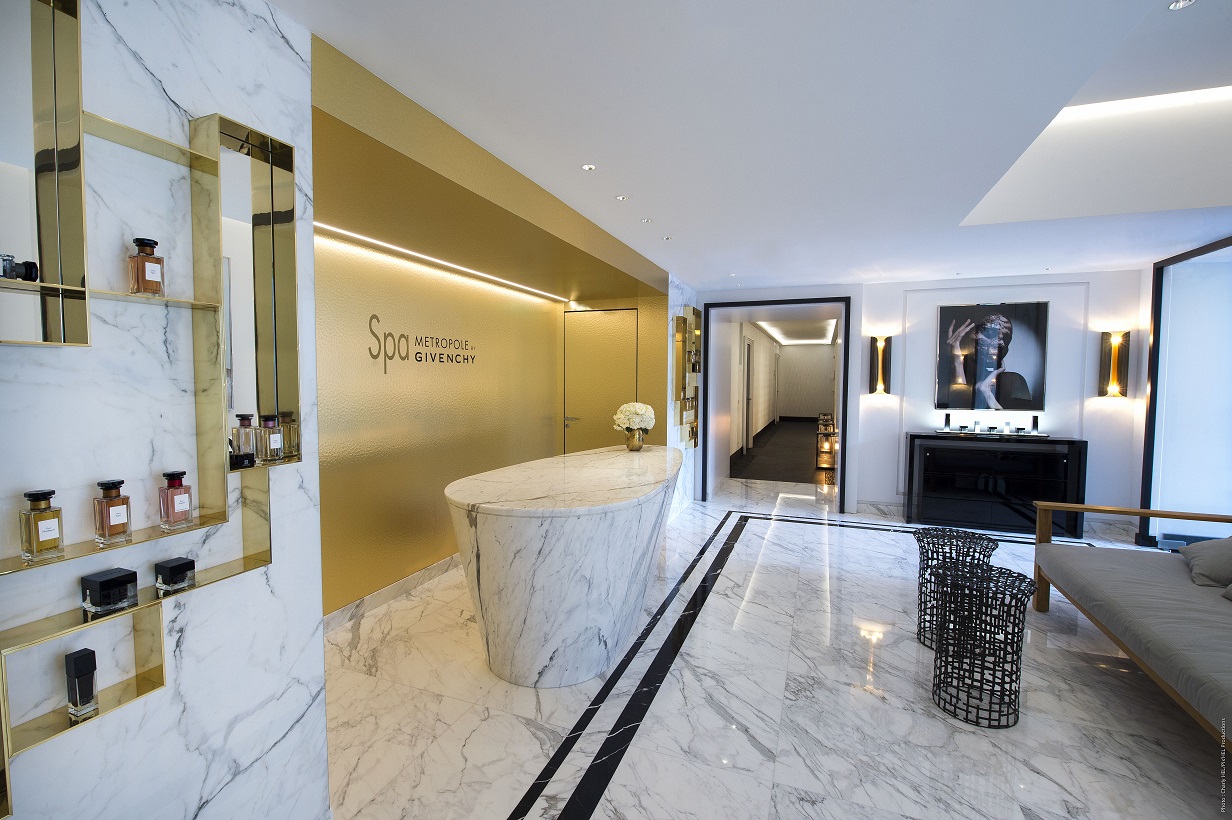 [SlideDeck2 id=8707  ress="1″ iframe="1″]
The luxury of taking time for yourself
Clean lines and extraordinary materials is how this story begins. Designed by architect Didier Gomez, Spa Metropole by Givenchy reflects the House's sophistication and modernity down to every last detail.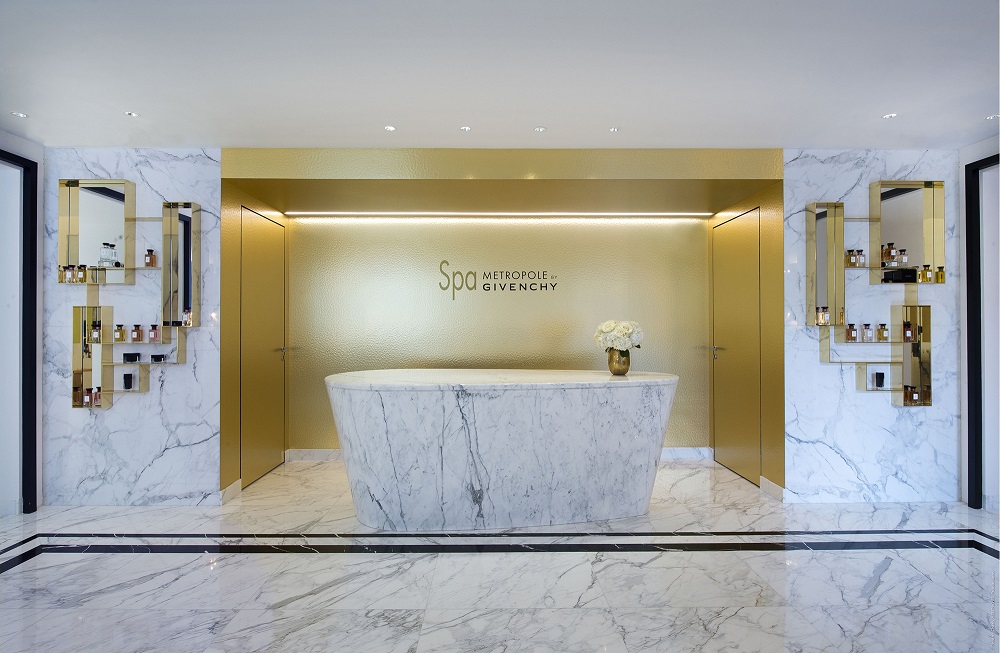 The entrance sets the tone with its marble finish and proportions accentuated by sleek, bold black lines. Contemporary materials can be found alongside a digital plant wall throughout the interior, for absolute serenity. The corridor leading to the treatment rooms offers an immersive experience in which an unexpected encounter with nature is heightened by a subtle play of light, creating a vibrant and intimate atmosphere.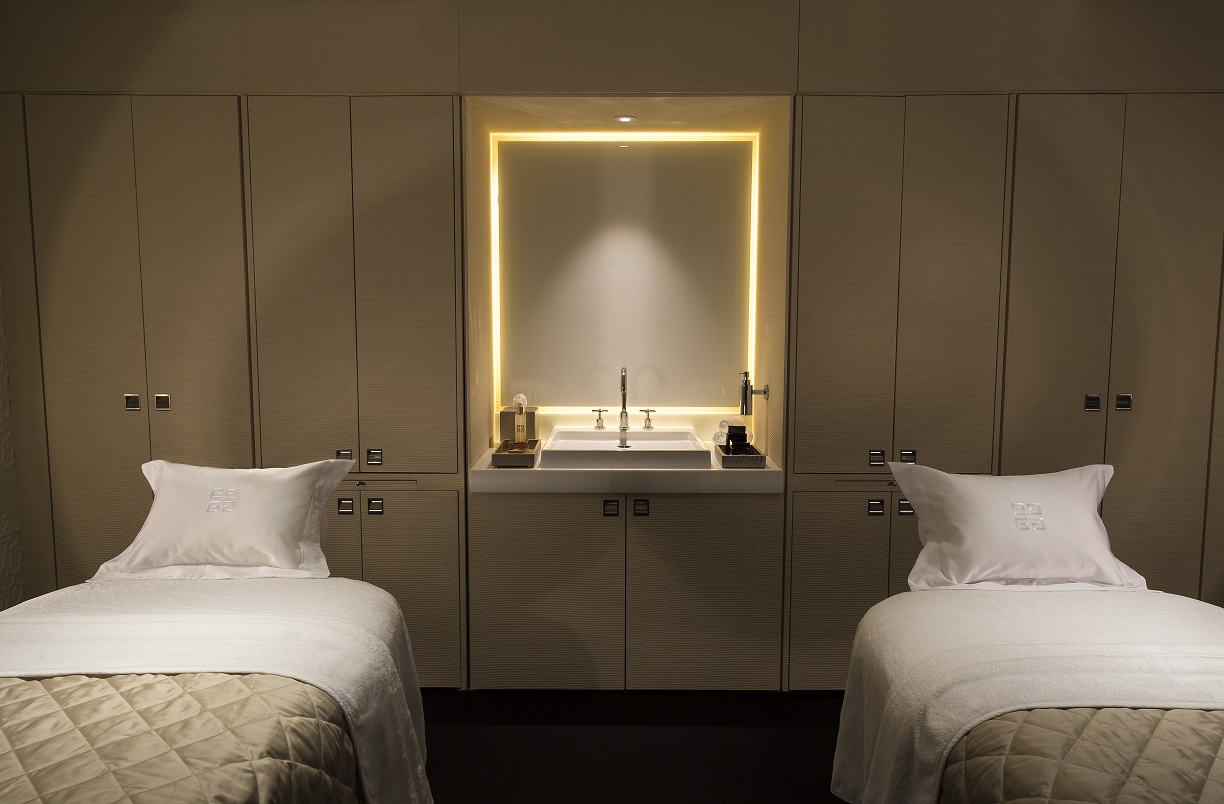 All ten treatment rooms are decorated in nuanced shades of white, with embossed walls that evoke the lace of Haute Couture gowns. These include a double suite and a single suite equipped with a bath and private hammam. For a touch of luxury, guests may choose a fragrance to accompany them throughout their experience. This is sprayed on a tissue in the pocket of their bathrobe or on the massage table. All treatments and massages end with a refreshing ritual using cryotherapy technology, for a gentle way to prolong this moment of serenity.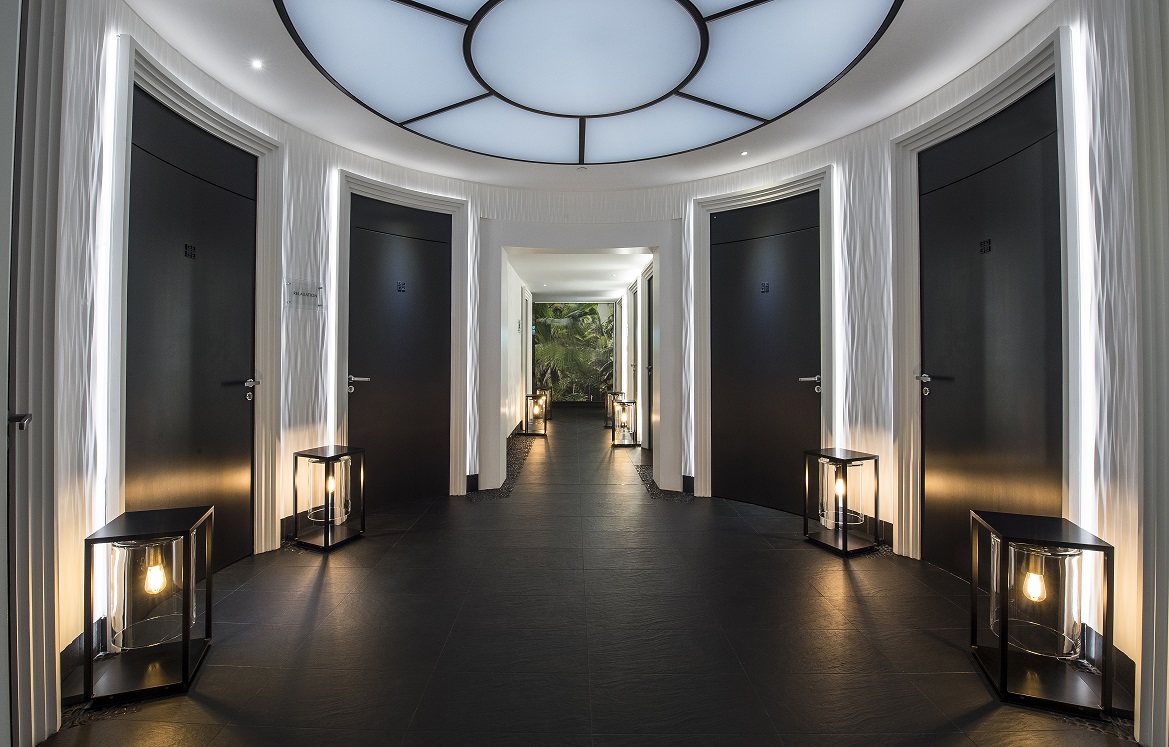 The spa offers a "Heat Experience" package, which includes the sauna, hammam, caldarium, ice fountain and sensory showers. It also boasts a gym with all the latest equipment as well as a 'Pedi:Mani:Cure' studio by Bastien Gonzalez. The background music was created by Béatrice Ardisson to accompany and personalise the experience in the treatment rooms, where guests can choose a playlist based on their own musical preferences.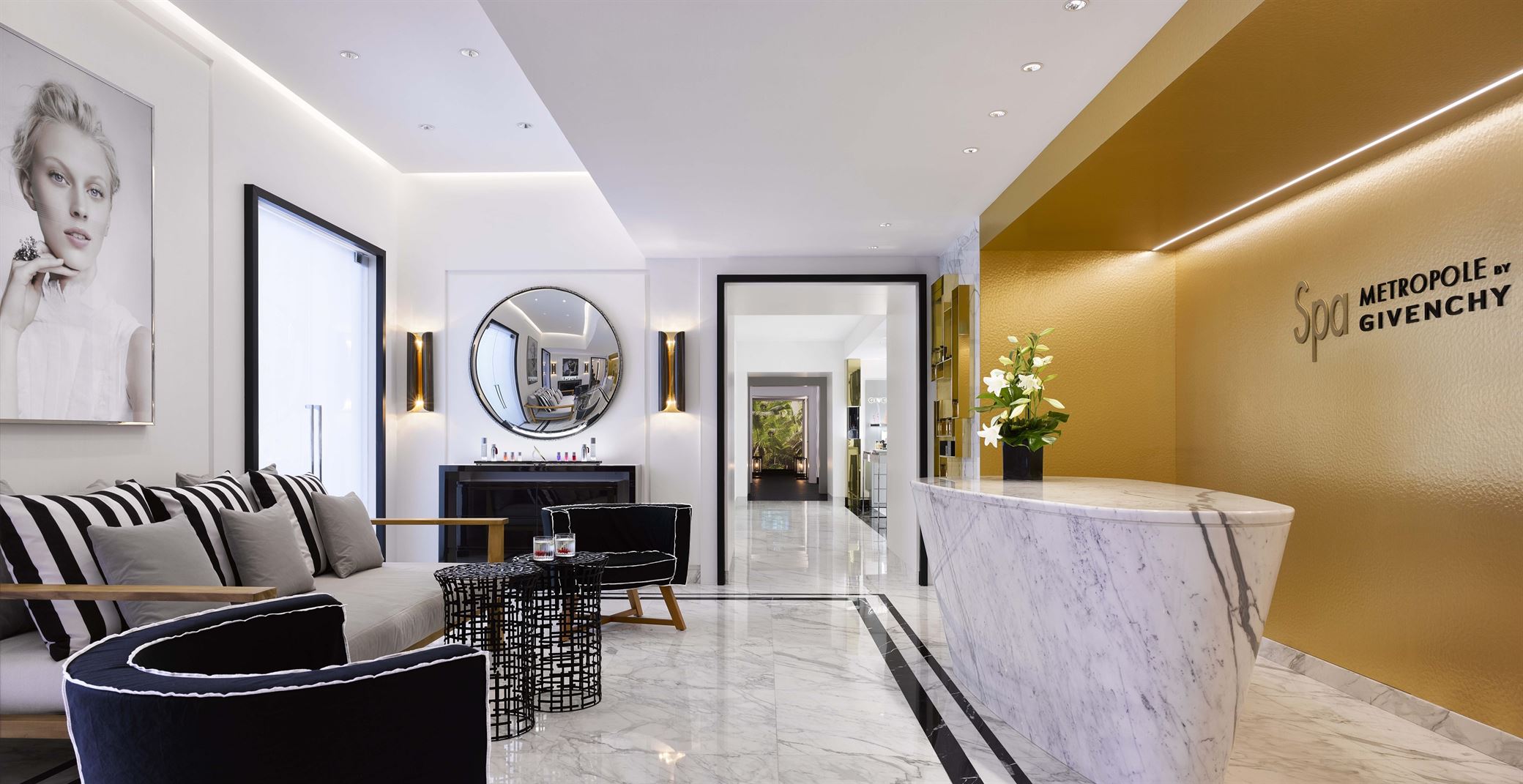 Last but not least, a dedicated Givenchy beauty boutique brings together all the brand's products, from makeup and skincare to fragrances. The exclusive L'Atelier de Givenchy fragrance collection makes its debut in Monaco. The collection includes 11 precious fragrances, each with a unique identity, for an olfactory wardrobe that allows both men and women to assert their style.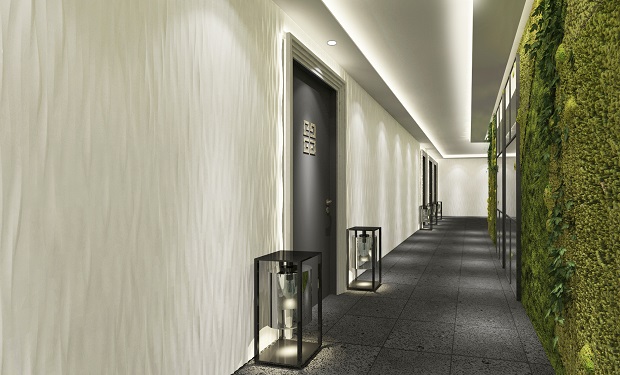 Excellence and innovation: these have been the hallmarks of Givenchy spas for over 20 years. These exceptional spaces promise glowing skin, a relaxed body and a soothed mind, leaving you more serene than ever before. The ultimate well-being experience where you can truly find yourself.