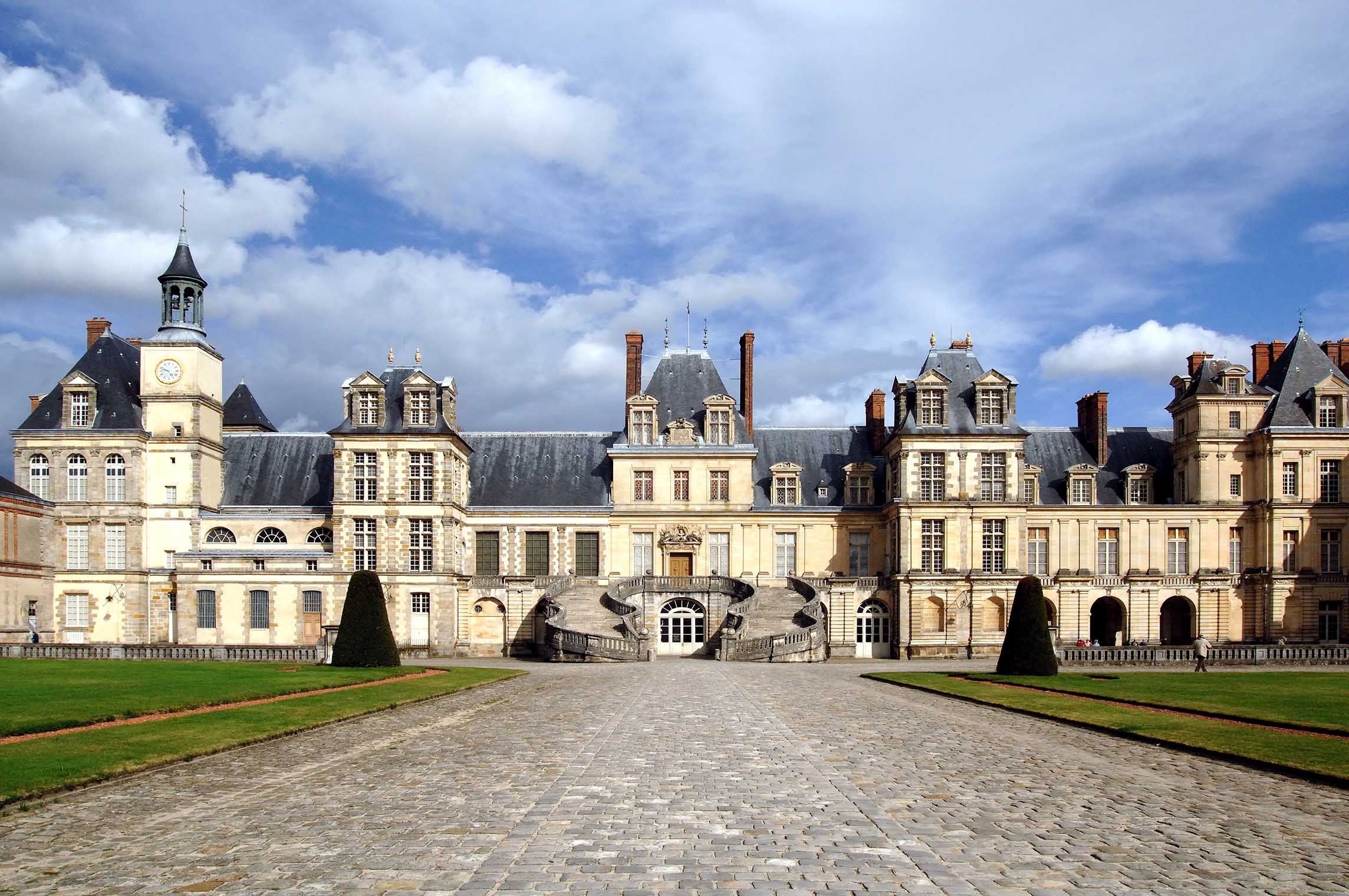 An architectural embodiment of French monarchy.
The residence of 34 kings and two emperors, Fontainebleau is the only château that was lived in by every French monarch for almost eight centuries.
With 1500 rooms, it is one of the biggest palaces in France, and the most furnished one in Europe. Being a testimony to the life of the official and initimate courts of the monarchs across the centuries, it illustrates the French royalty's way of life better than any other place. One can discover the Renaissance masterpieces commissioned by François I, the major projects of Henri IV, the refined decoration of Marie Antoinette, Napoleon I's apartment, as well as the the splendour of the architectural approaches of Napoleon III and Eugenie in this manor.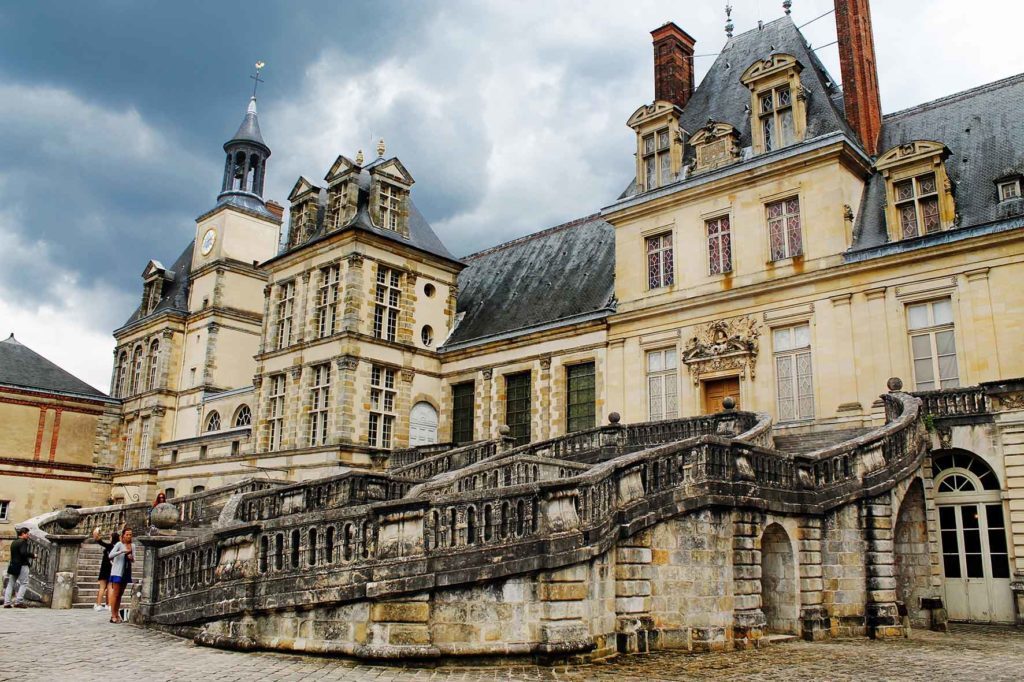 The first references of royal dwelling at the Château de Fontainebleau date back to the 12th century. Starting its monarchic residence life as a hunting lodge in 1137, it later became a Renaissance-style château in 1538 and was subsequently enlarged by a succession of kings.
Napoleon famously described the Château de Fontainebleau as, "the work of centuries, the home of kings". He signed his first abdication there in 1814 and took leave of his army in the courtyard.
The interior of this stunning château is truly remarkable. Successive kings have left their marks on the furnishing, décor, paintings, tapestries and beautiful objects over the years, resulting in an overall feel of seemingly endless galleries, halls and boudoirs, each more sumptuous than the last. Even the Mona Lisa once hung here amid other fine works of art in the royal collection.
The palace was one of the major artistic centres of 16th-century Europe. The Renaissance Rooms, unique in France, have retained their stunning fresco and stucco décor created by the Italian artists Rosso and Primaticcio under the reigns of François I and Henri II.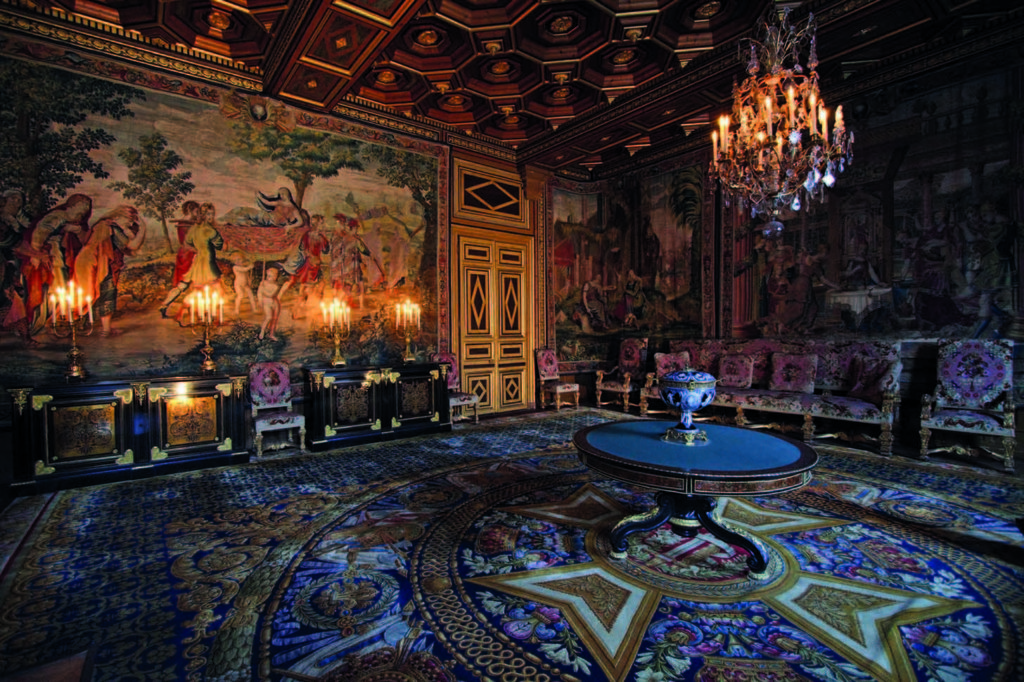 During World War II, the Chateau was occupied by the Germans on 16 June 1940, and remained occupied until the 10th of November, and again from 15 May to the end of October 1941. Following the war, part of the Chateau became the headquarters of the Allied Forces Central Europe under NATO, until 1966.
The general restoration of the Chateau took place between 1964 and 1968 throught the directives of President Charles DeGaulle and his Minister of Culture, Andre Malraux, and it was classified as a UNESCO World Heritage Site in 1981.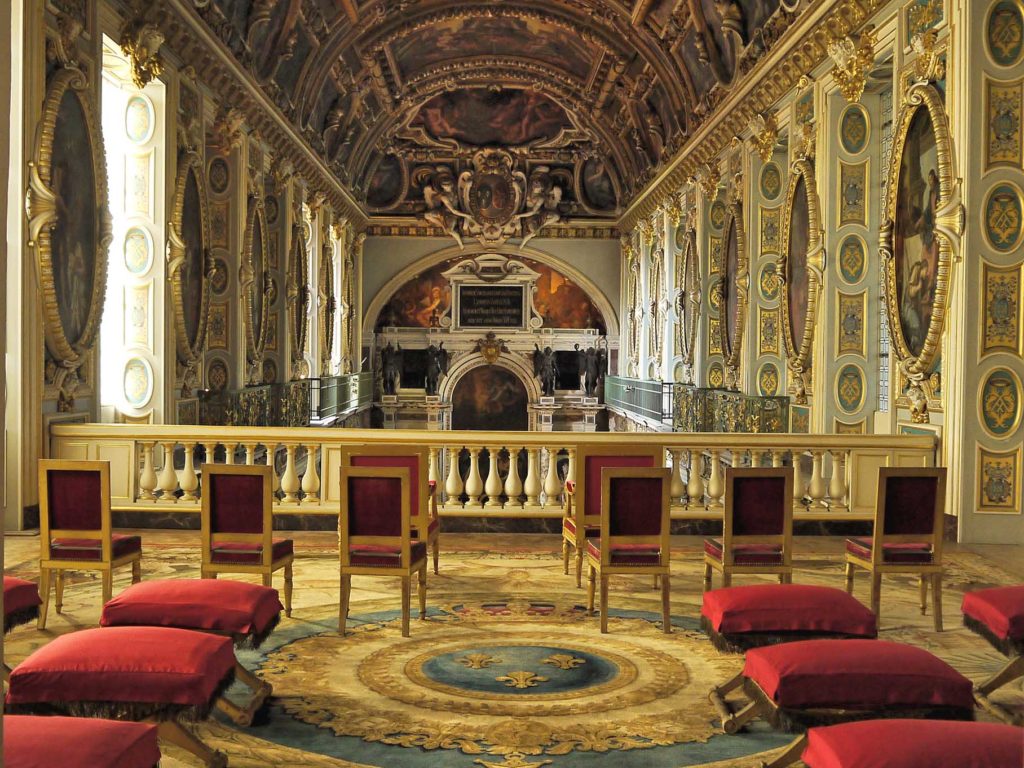 In more recent news, on March 1st 2015, the Chinese Museum of the Chateau was robbed by professional thieves. They broke in at about six in the morning, and, despite alarms and video cameras, in seven minutes stole about fifteen of the most valuable objects in the collection, including the replica of the crown of Siam given by the Siamese government to Napoleon III, a Tibetan mandala, and an 18th century enamel chimera from the reign of the Quianlong rulers.