Madsummer is a bold, joyous expression of her owner's love of yachting. From her beautiful sweeping exterior curves penned by Eidsgaard Design to her colourful and personality-filled interior by Laura Sessa, the 95-metre superyacht is home for an owner who isn't afraid to stand out from the crowd.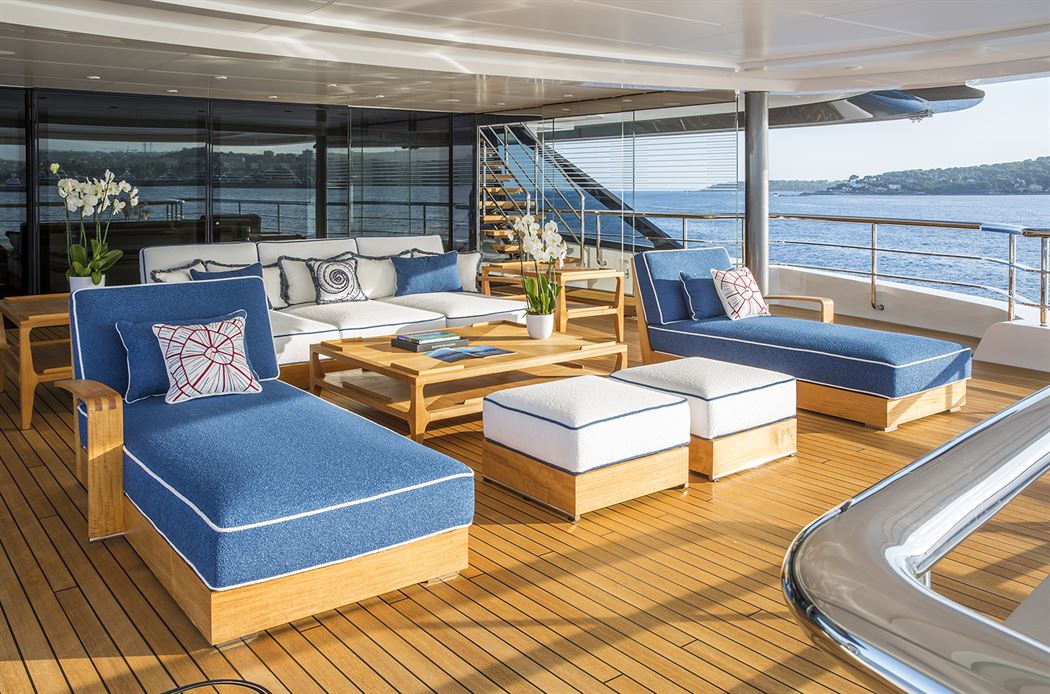 The interior of Madsummer is suffused with bright reds, whites and, most extensively, blues. The brief from the owner was to incorporate colours and textures in a way that was both stylish and contemporary but also homely and personal.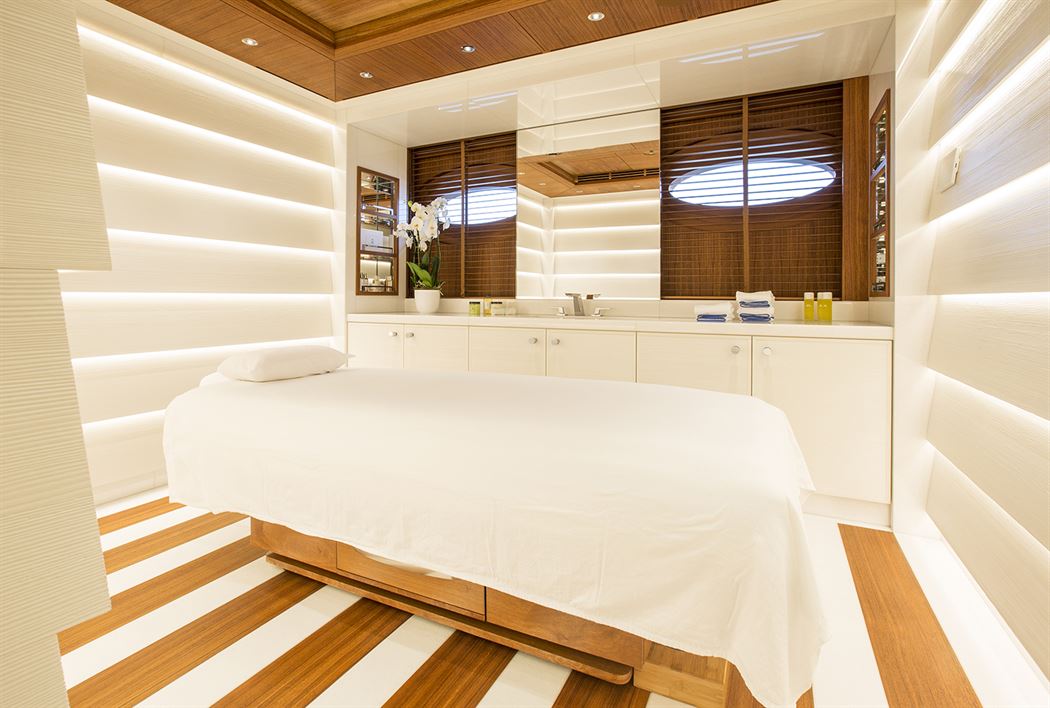 The main deck forward is home to six of the yacht's 10 cabins and each cabin has its own colour scheme. The cabins are awash with their chosen colour, with lacquered sycamore wardrobe doors, silk carpets, custom lampshades, bed frames. The upper deck houses three more guest cabins: a double and two matching VIPs. These two cabins boast a stunning accent wood that has been laminated with bronze.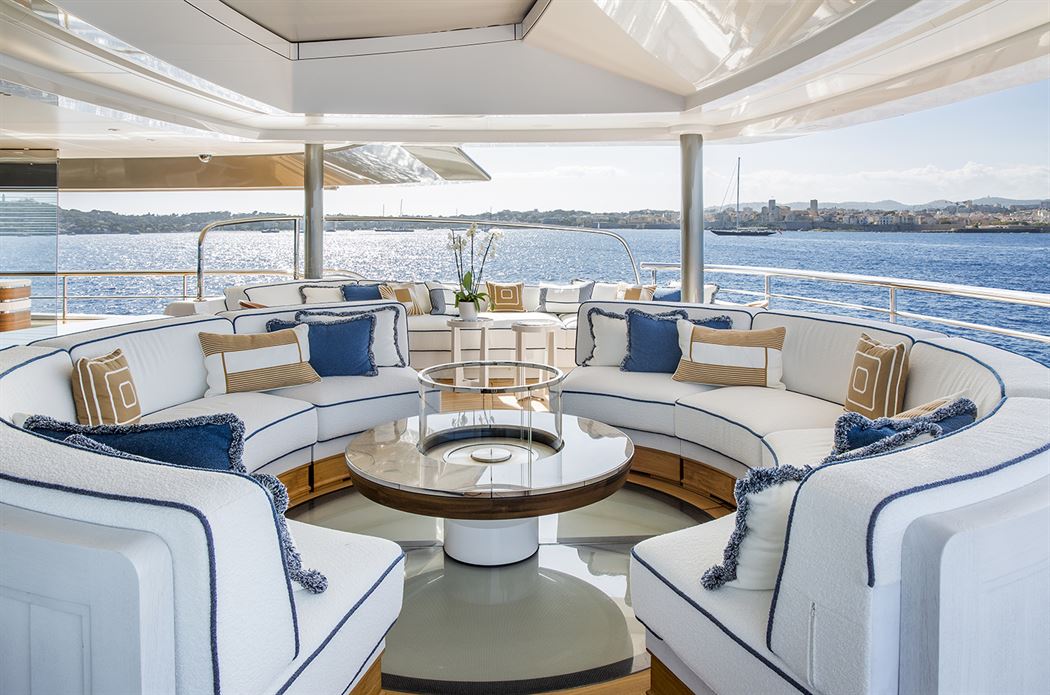 On the main deck aft is the impressive 9-metre pool and Jacuzzi. The sundeck is home to a gym which includes a kinesis machine and hidden television screens. On the lower deck is the yacht's SPA and wellness retreat. A large foldout balcony on the starboard side also functions as the reception space for guests arriving by tender.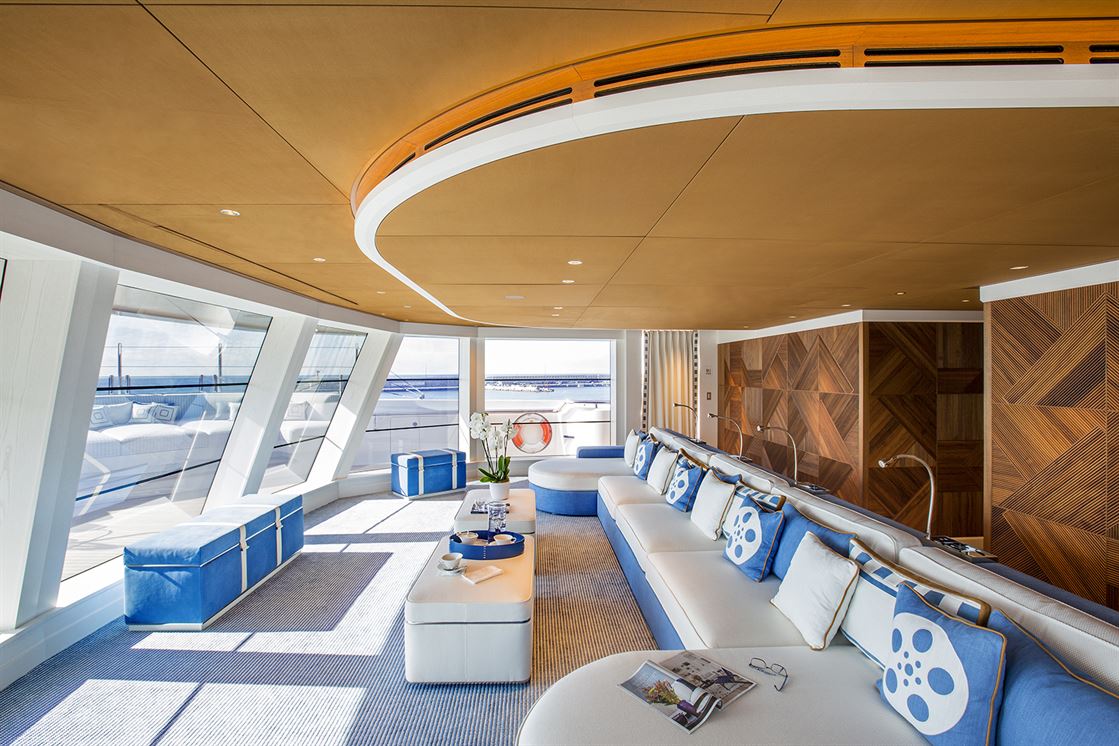 On the technical side, Madsummer is also world class. In a superyacht first, she boasts a peak levelling system thanks to a special battery pack. This 125kW, lithium-ion battery pack ensures the electrical generators can always run on the best percentage, burning less fuel and requiring less maintenance by storing the excess energy produced. It then uses this to fuel the system and level the peaks if the system requires more energy, removing the need to start another generator.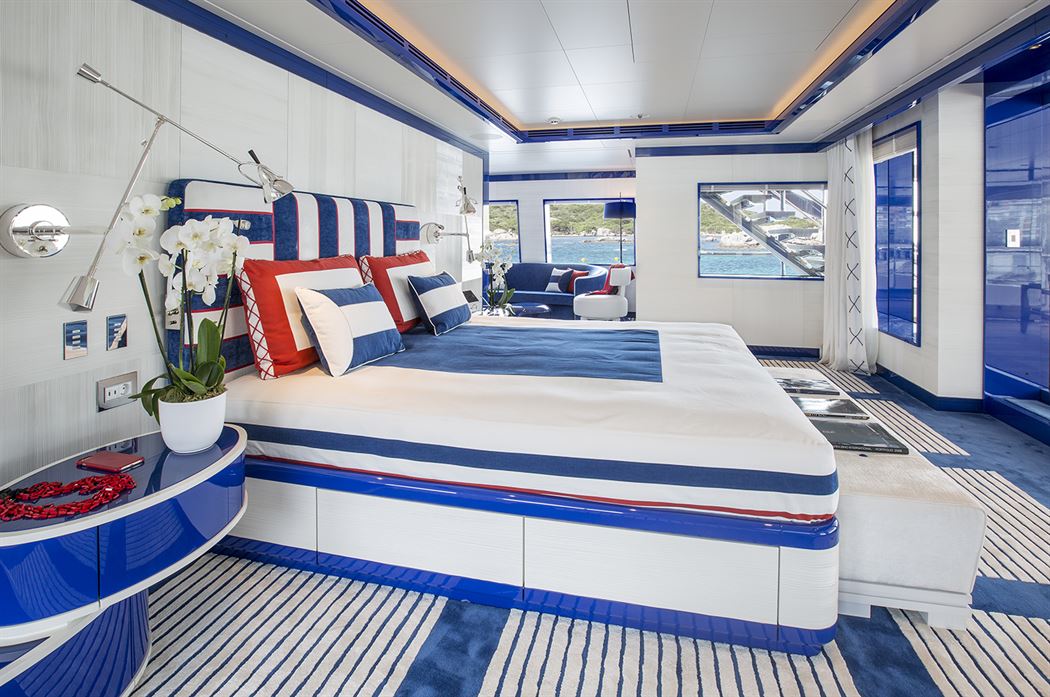 Thanks to her two powerful diesel engines, Madsummer has a range of up to 6,000 nautical miles at 12 knots and a top speed of 17 knots. A round the world trip and a Pacific cruise are on the agenda, with the galley and cold storage being designed with long distances in mind. A complement of 29 crew are on hand, with SPA professionals and dive masters among them to ensure guests are able to enjoy every aspect of this exciting yacht.