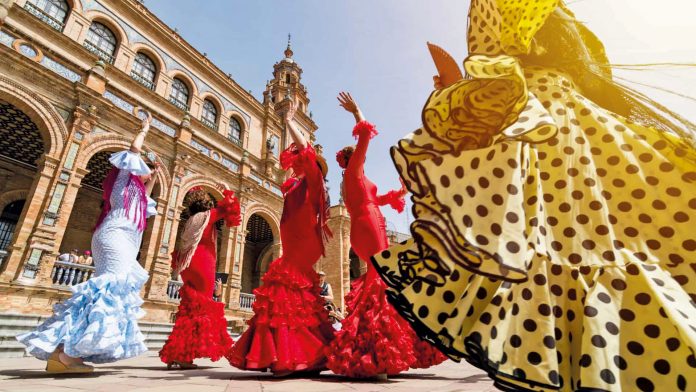 La Feria De Abril
A Colorful Week in Sevilla
As a visual feast featuring colorful clothes and decorated horses while looking just like a movie scene with dancing going on until dawn and feasts on every corner, this festival takes place in Seville on every April, starting two weeks after Semana Santa or Easter Holy Week and lasting seven days.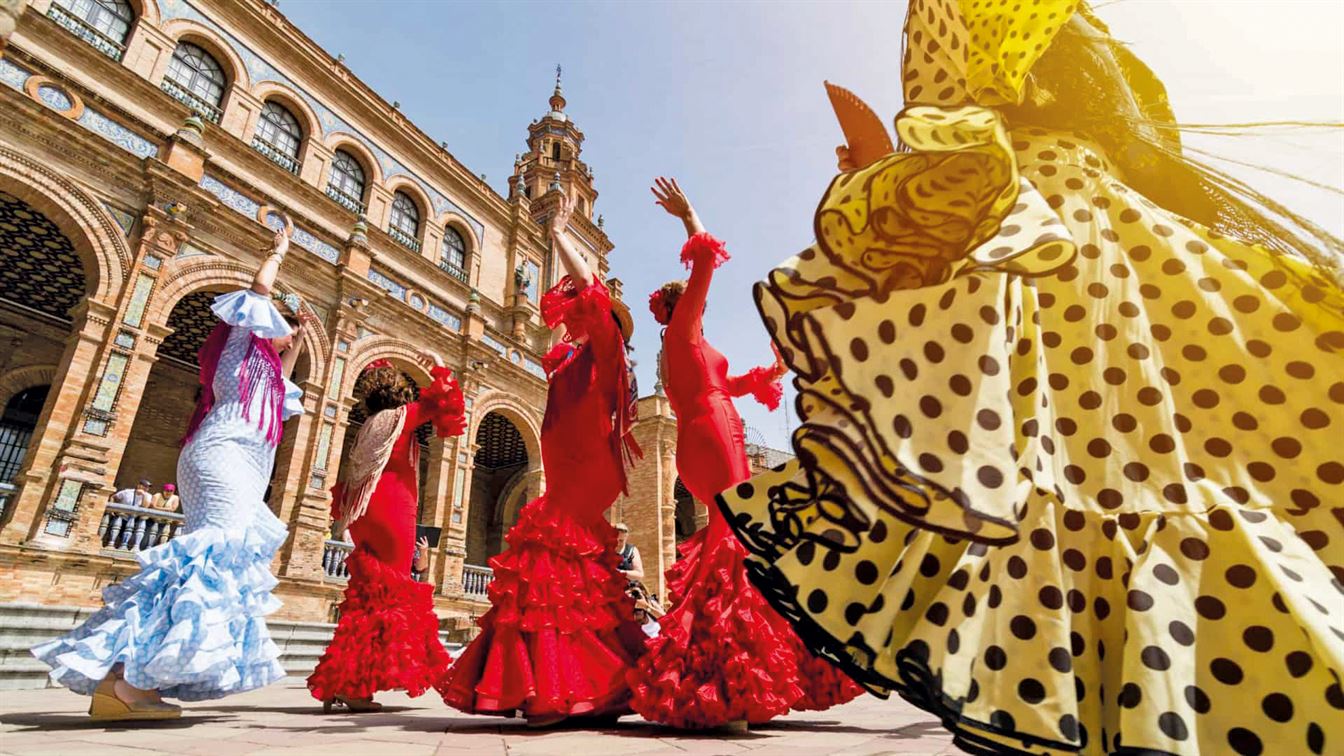 Throughout the festival, a large area near the Guadalquivir River houses the fair grounds. Featuring a different theme every year, the area's main gate reaches 50 meters. With the thousands of bulbs on the fair ground turning on during the midnight of Monday along with an illumination test of the main gate, festival officially starts. After entering through the main gate, casetas greet you on the streets with colorful lights. These casetas are the tents decorated by locals, clubs, political and trade organizations for the duration of the festival and each feature their own kitchens and bars. Friends and families enter these tents to dine and be merry.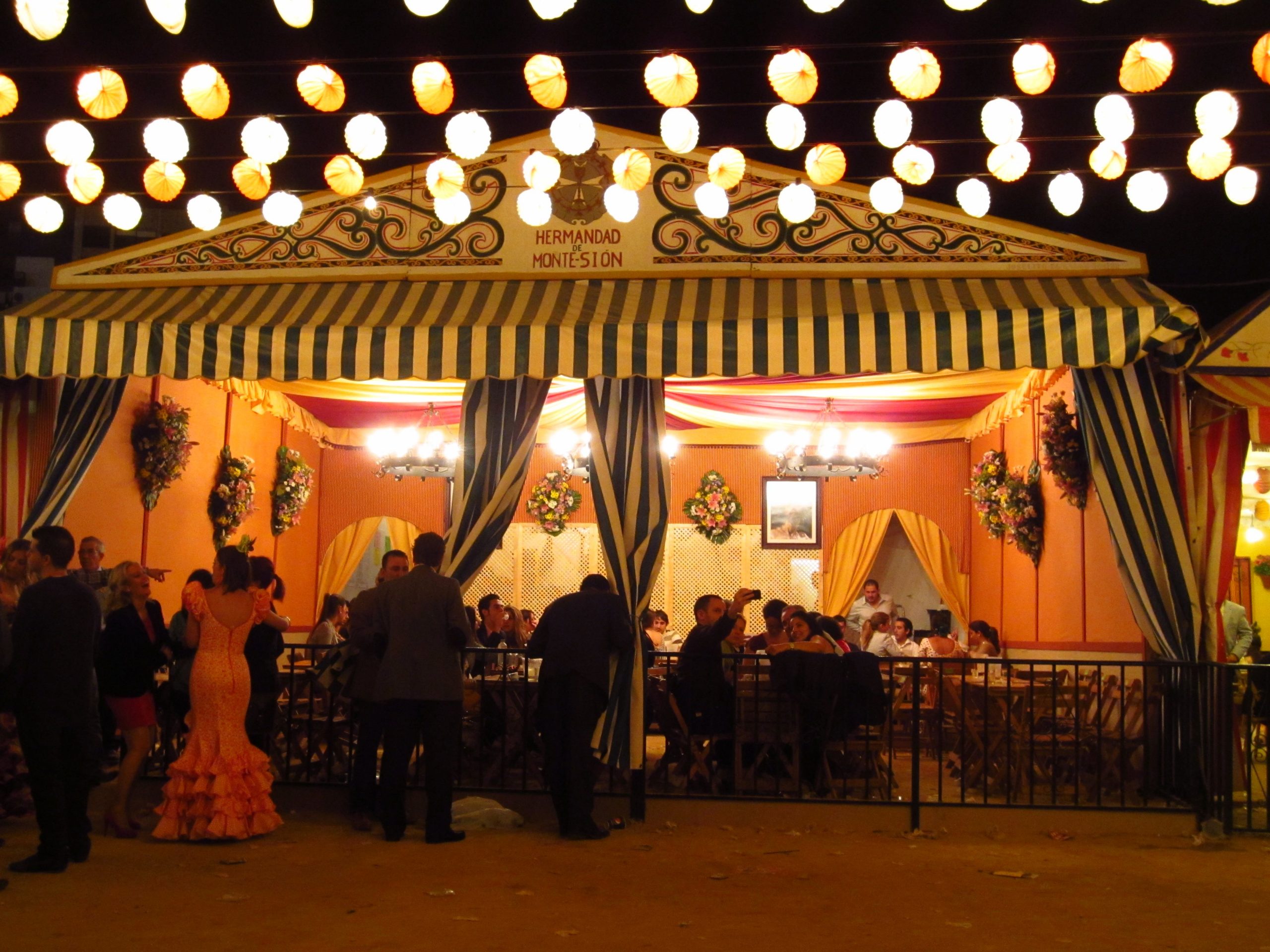 Festival's origins dates back to 1846 and it was first celebrated as an animal husbandry fair. In short time however, it turned into a festival that is eagerly awaited by the locals every year. Women wear colorful flamenco dresses that are special sewn for the festival and adorn their hair with flowers. Men on the other hand wear traditional clothes or elegant suits.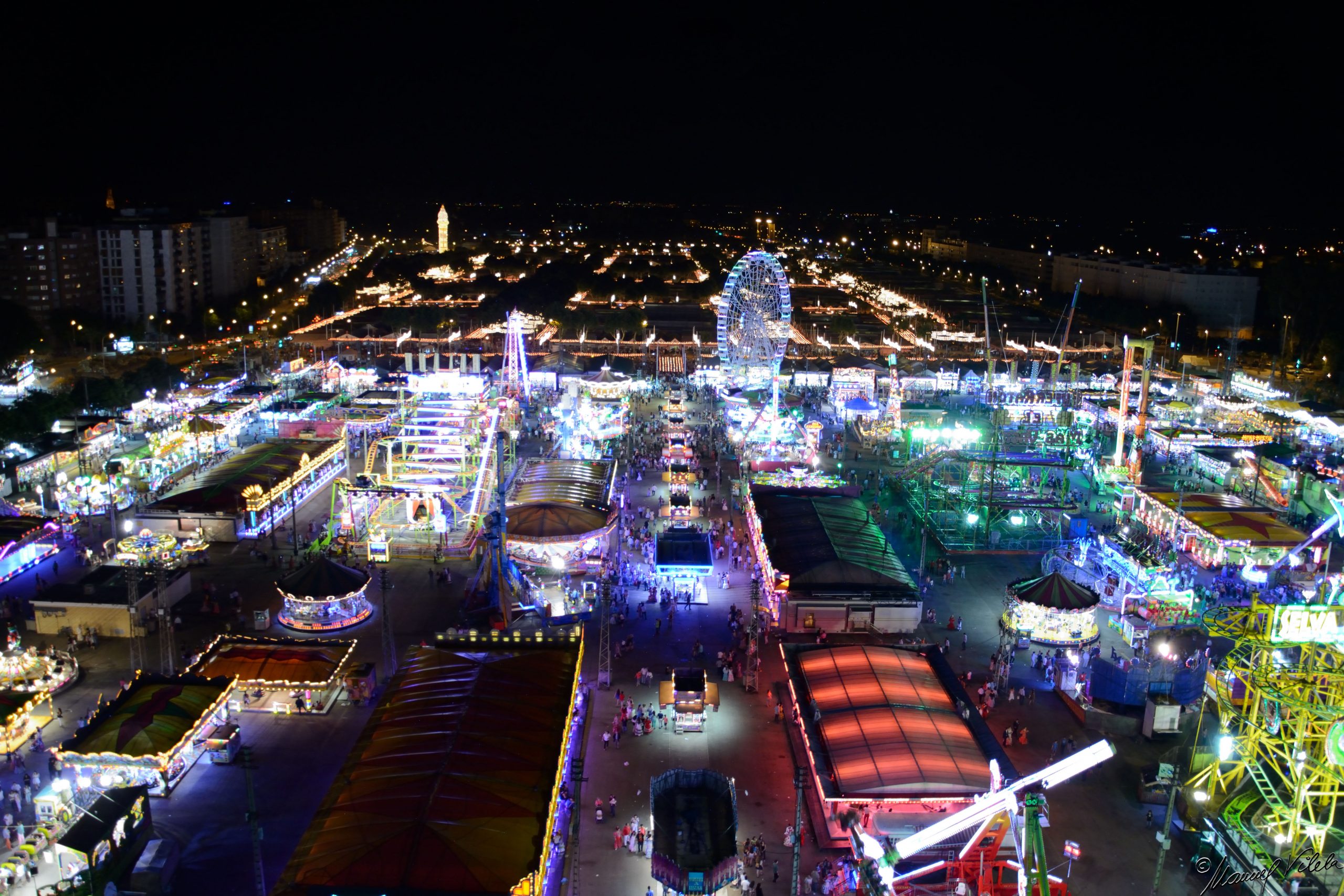 Festival kicks into gear with special parades, live music and Flamenco dance shows during the morning where families come with their children. After the parades, next stop is the bull fights in La Real Maestranza where bull fighters and breeders meet. During evenings, casetas are places to be to partake special dinners. With tapas and rebujitos, which is the local drink, the party begins and flows to the streets with sevillanas and flamenco dances, lasting right until dawn.