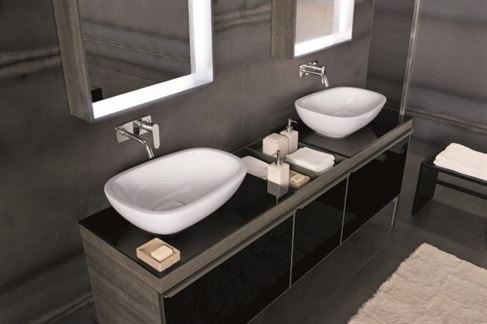 Keeping a finger on the pulse of the sector in Turkey since 2002, Geberit's Turkey General Manager Ufuk Algier answered our questions as we talked about the brand's place in the sector along with new developments and priorities.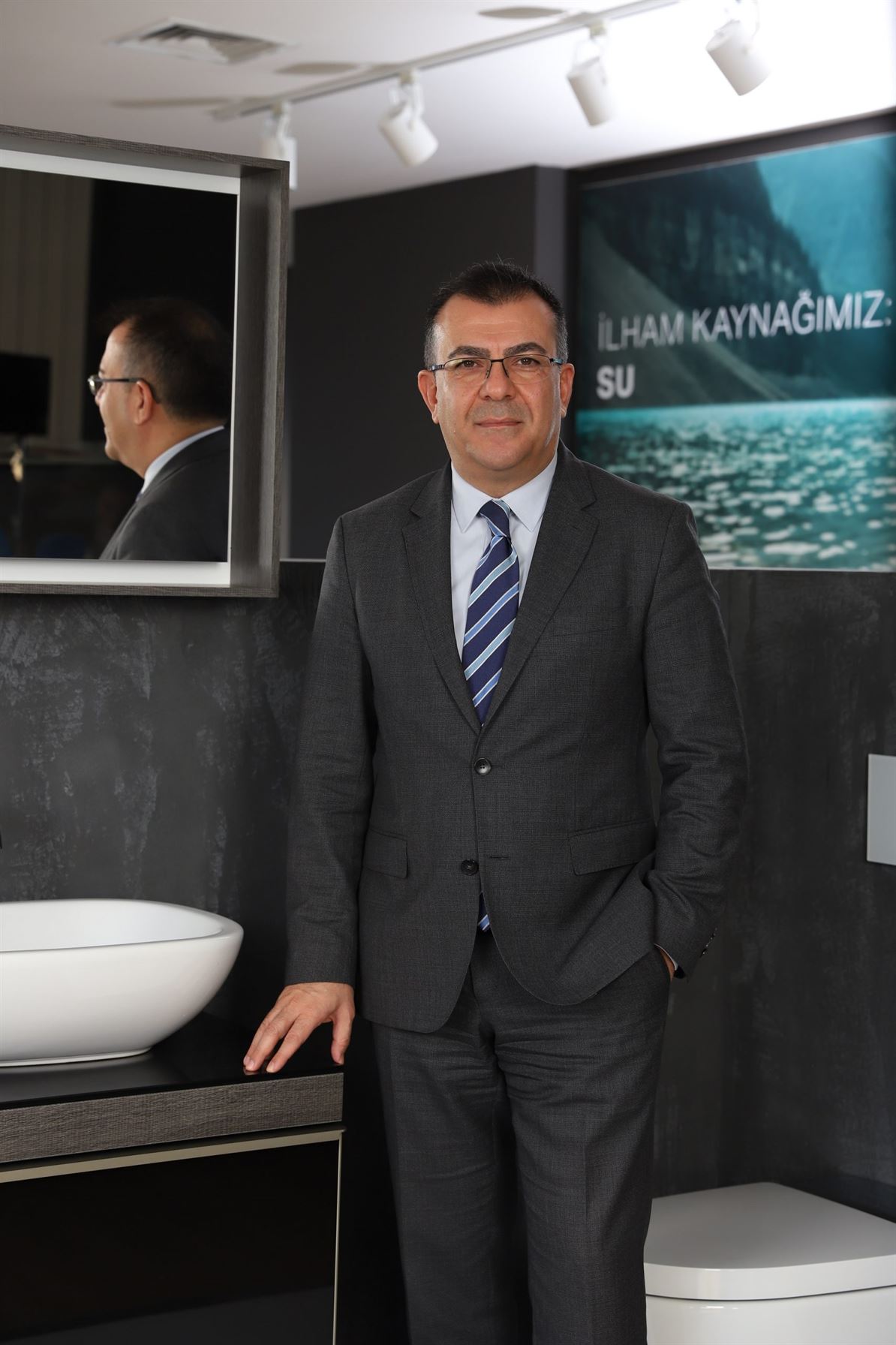 Geberit always managed to draw attention with its innovative stance and striking designs in the sector. What innovations we will see in terms of design from Geberit during 2021?
As Geberit Turkey, we will work towards our end of year goals in a sustainable manner during 2021 with our existing catalog along with vitrified products and bathroom furniture. On the other hand, we thoroughly analyze the expectations of our customers and gaps in the market while prioritizing functional design and advanced engineering. We shape our R&D process by following the global trends and invest heavily in this area like any big company should. We are aware that the basic perquisite of getting ahead of the competition is the efficient use of technology. In that regard, in addition to pipe and built-in reservoirs, we carried our expertise to the visible part of the walls since the beginning of this year with our vitrified products towards the bath group. As our customers were aware of the reliability and quality of Geberit signature when it comes to solutions for the spaces behind of the wall, they stuck with us by trusting our bath collection, our new product groups. As we offer our customers quality products that we stand behind with long guarantee periods, we gain a loyal and standing audience base instead of losing customers.
Change and further development became necessary for many sectors due to pandemic. Do you have any new product designs at Geberit to target the current situation?
The health focused current period had not only financial ramifications, but it also brought several changes to our social lives. The increased hygiene consciousness brought a new search for change in customers at bathrooms where the contact with water is at its highest and thus photocell technologies experienced a great increase in interest. As I mentioned, hygiene consciousness is at an all time high. This awareness brought our rim free toilets, Geberit Rimfree®. With its rimless technology, these products possess no rims where bacteria or smells could accumulate in difficult to reach places, thus offering the most hygienic solution for bathrooms. Geberit Rimfree toilets are also more ecological and easier to clean with less chemicals and water needed to clean them. Apart from our new Rimfree product, we had several other products that shined during this period. Amongst Geberit products, some of the elegant options with strong innovative features were AquaClean Mera smart toilet, which had this functionality, CleanLine shower channel, Brenta photocell battery and Sigma70 command plate.
The negative effect of global warming on the water sources has been one of the main subjects in our agenda during the last few years. What are Geberit's steps when it comes to decreasing the water usage?
We all now know that global warming is the most important subject on the world's agenda. We believe that both organizations and individuals have important duties in this regard. As Geberit, we focus to provide added value for humanity, our planet and all of our shareholders by strengthening our business models. Under the roof of Eco-efficiency, we work towards a five percent betterment in every year on CO emissions until 2023. Everyone must use less water and care more about the environment via optimum use of the resources for the needs of the future generations. With this awareness, Geberit is focusing on protecting the ecological balance with the products it has developed since its foundation. We have been changing the standards in the sector with eco-design principles we apply since 2007. We are proud to enable saving 34,6 billion m3 water until now with our reservoirs that feature dual flush system. We also possess Europe Water Label, Blue Angel and Water Rating Label.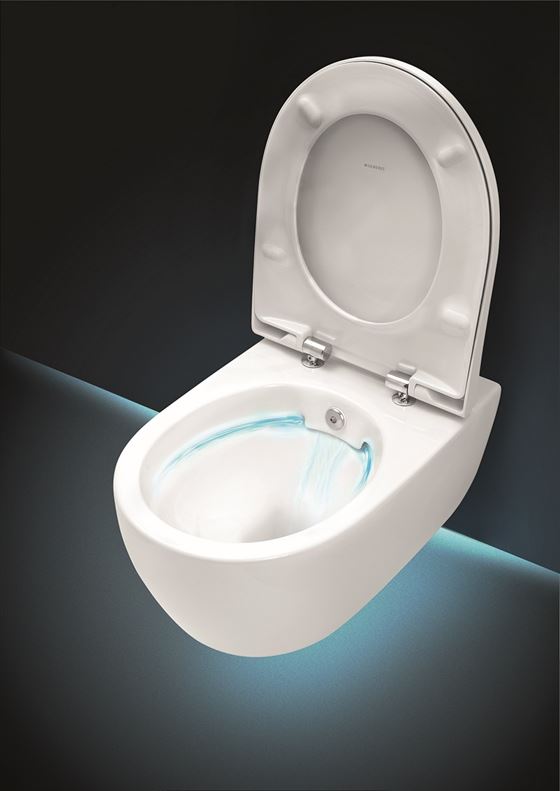 Your company offers practical solutions in difficult areas with the systems it developed by applying technology. Can you talk about your Monolith design for a bit?
Featuring discharge-cleaning activation via touch buttons, odor detection unit integrated with the module and LED lighting, Monolith Plus offers great advantages both in new buildings and in renovations for their users. With easy montage to the wall without requiring any structural changes in the bathroom, the module has two models with differing heights at 101cm and 114cm. They are also compatible with wall hung and floor mounted toilets along with the Geberit AquaClean Smart Toilet.
At the beginning of 2020, we at Geberit launched three different bathroom series for our customers as the only brand that can serve them at both sides of the wall. Distinguishing itself with its sinks that possess an organic form, wooden furniture resistant against the moisture and the exciting look of the glass, Geberit Citterio offer a minimal and daring decoration at bathrooms. On the other hand, Geberit iCon bathroom series offer a wide selection of vitrified and bathroom furniture options with open and modern designs along with small sinks, corner solutions, bath furniture and mirrors that are perfectly adaptable for small bathrooms. As for the Geberit Smyle bathroom series, it provides the opportunity for small and big bathrooms to be combined in whatever scale desired.