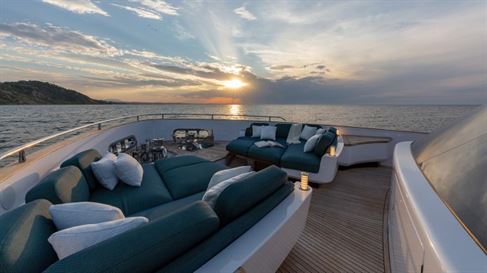 A MASTERPIECE OF ART AND MARINE ENGINEERING
Azimut Yachts presents Magellano 25 Metri, a yacht created in partnership with the internationally renowned artist and architect Vincenzo De Cotiis, who created the design concept of the yacht, and Ken Freivokh, author of the timeless elegance of the chic and sophisticated exterior lines.
Fluid, surprising forms, an out-of-the-ordinary conjugation of the sea and its surroundings, together with light-flooded spaces all combine to make the Magellano 25 Metri a truly extraordinary boat. The most strikingly original setting is the huge saloon created to increase the perception of depth. Designed to offer a view of the sea from any point, the space is no longer confined by a classic rectangular floor plan and is flooded throughout with natural light. The dining table can be arranged lengthwise and the living area is based on the concept of organic geometry, with different shapes sofas that offer different depths. In the night area on the Lower Deck there are four cabins, including two VIPs, one double and one with sliding double beds.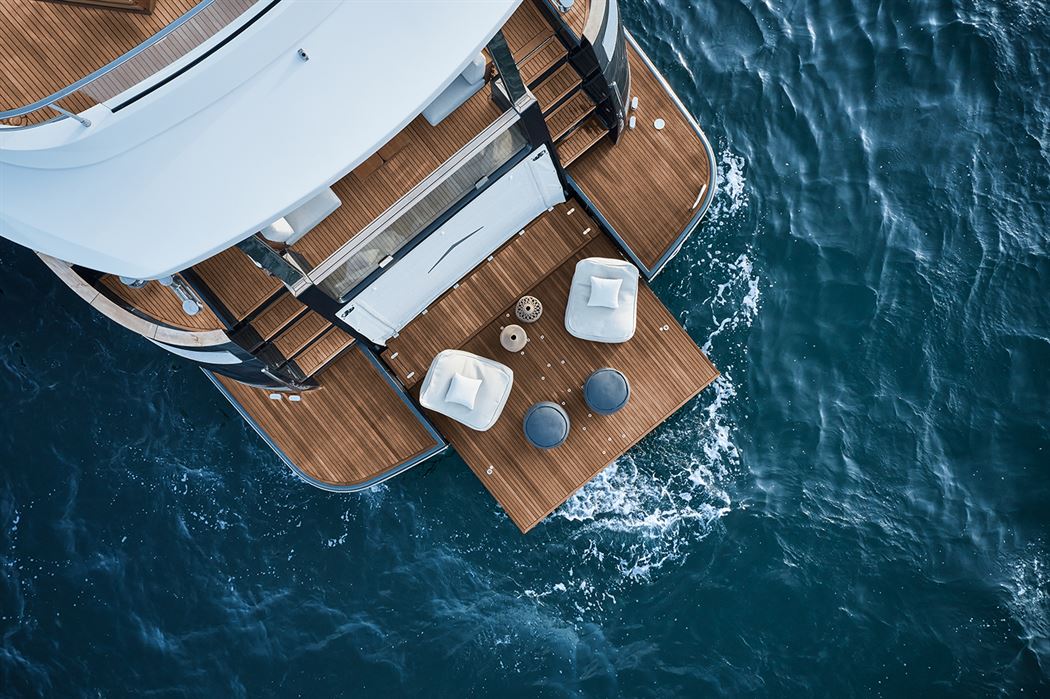 Ken Freivokh offers his own personal take on exterior styling based on the concept of timelessness, driven by the desire to create an object of beauty and appeal, far from fleeting fashions and passing trends. The central element around which the entire design revolves is the fully-glazed superstructure, created to convey the feeling of a penthouse overlooking the sea. The standout features include the non-slip surfaces on the transom and the retro-style windows in the hull.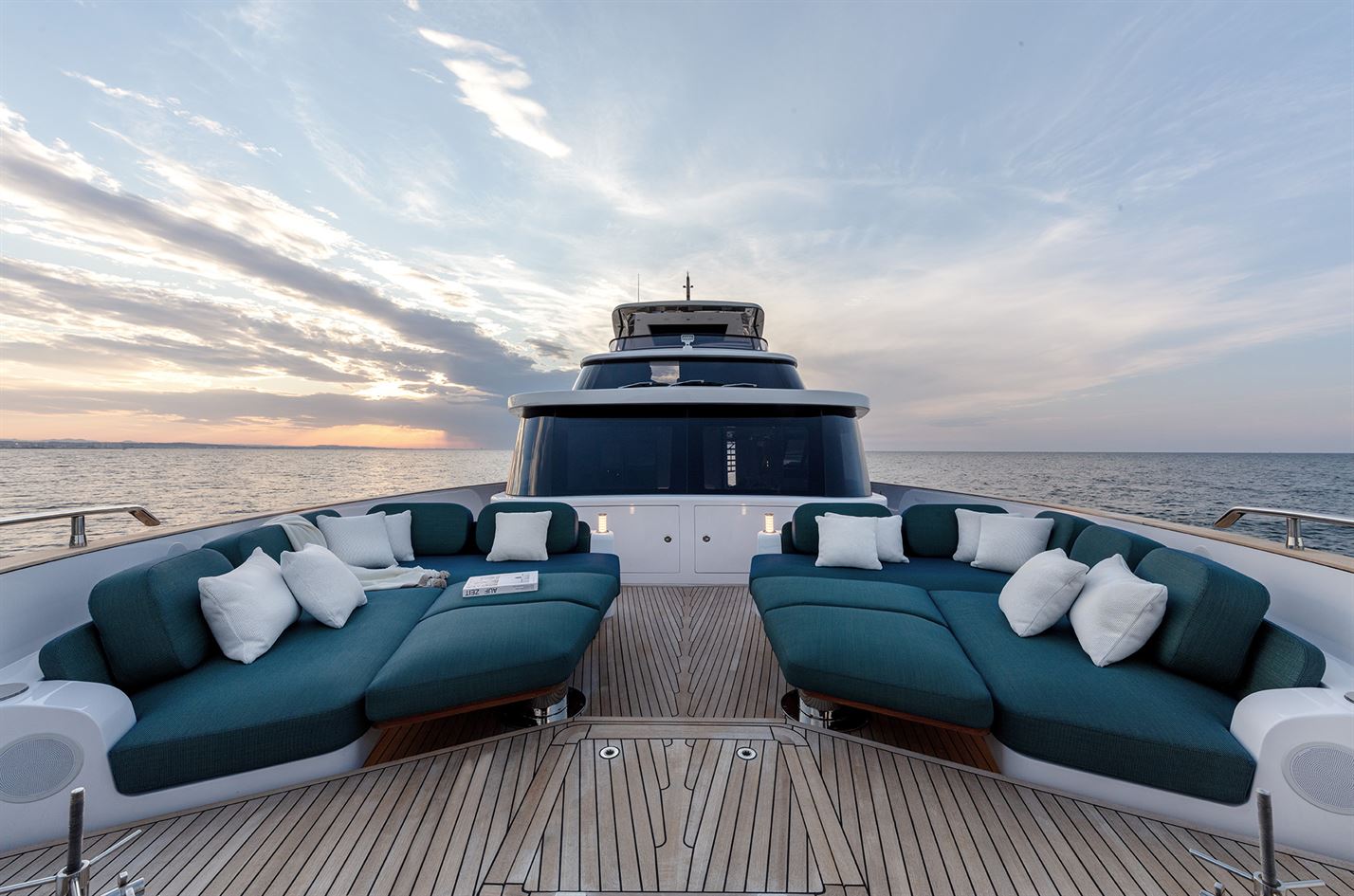 The bow area can be experienced differently depending on the various times of the day as a sunbeds and lounge area, while the stern, thanks to a pivoting hatch mechanism, offers the charm of an Infinity Terrace from which to contemplate the charm of the sunset without any visual impediment.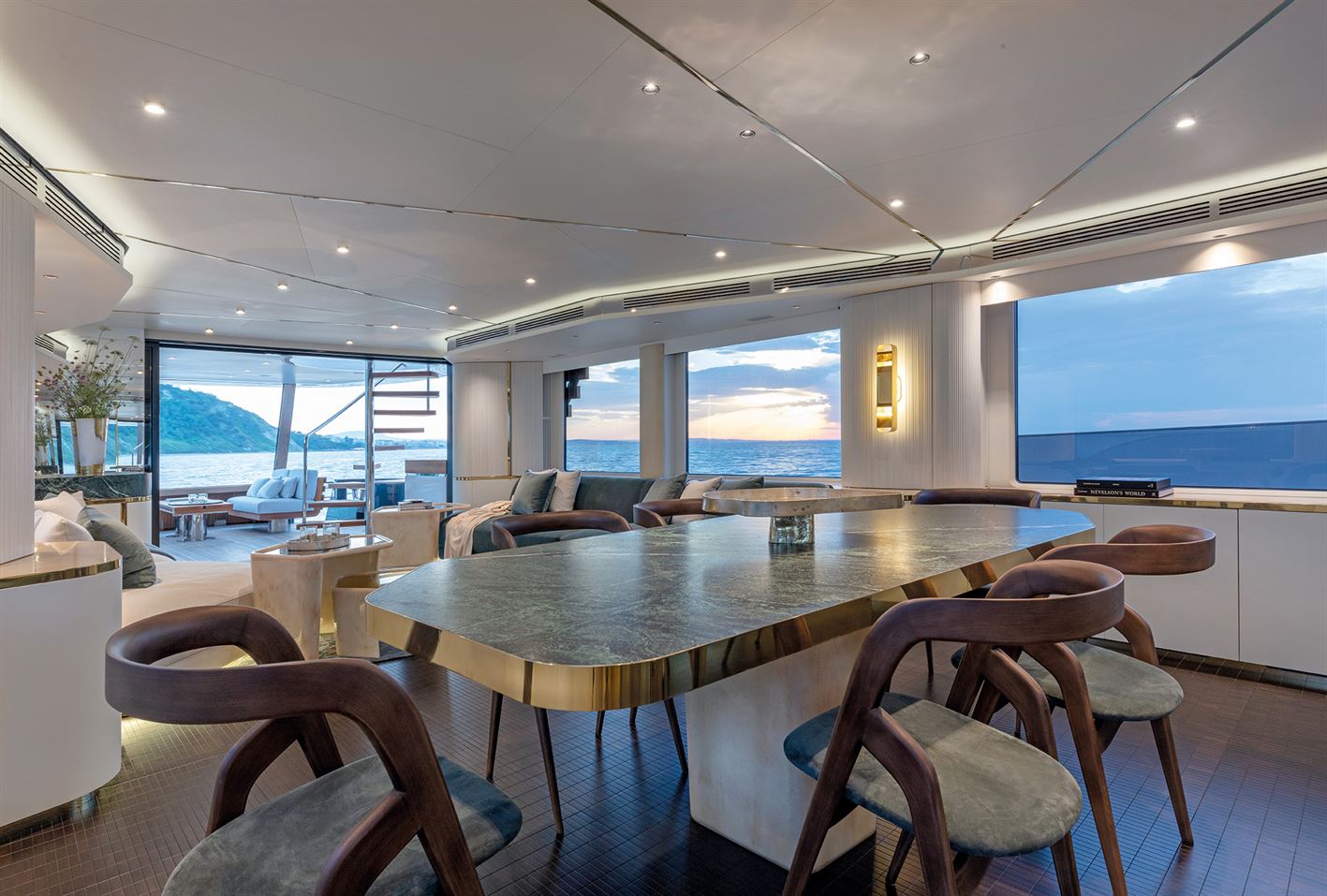 The yacht makes extensive use of carbon fiber and draws on the latest technological developments, including an active air sanitizing system based on a NASA patent and the Hotel Mode option that guarantees prolonged stops at anchor at zero emission. Furthermore to offer long-range cruising in the utmost comfort and safety, even in rough seas, Magellano 25 has been designed with a special fuel-efficient Dual Mode hull.
The Dual Mode hull, designed by the firm led by Pierluigi Ausonio, ensures safe and comfortable cruising even in rough seas. The double shaped chine joint with a skeg reduces consumption at different cruising speeds and cushions wave impact. As these features show, Magellano 25 Metri has been designed for long-range cruising even in unfavourable sea and wind conditions.