Rixos Water World Aktau is the first ever "All Inclusive-All Exclusive" 5-star luxury resort hotel in Kazakhstan, in Mangistau region, Aktau.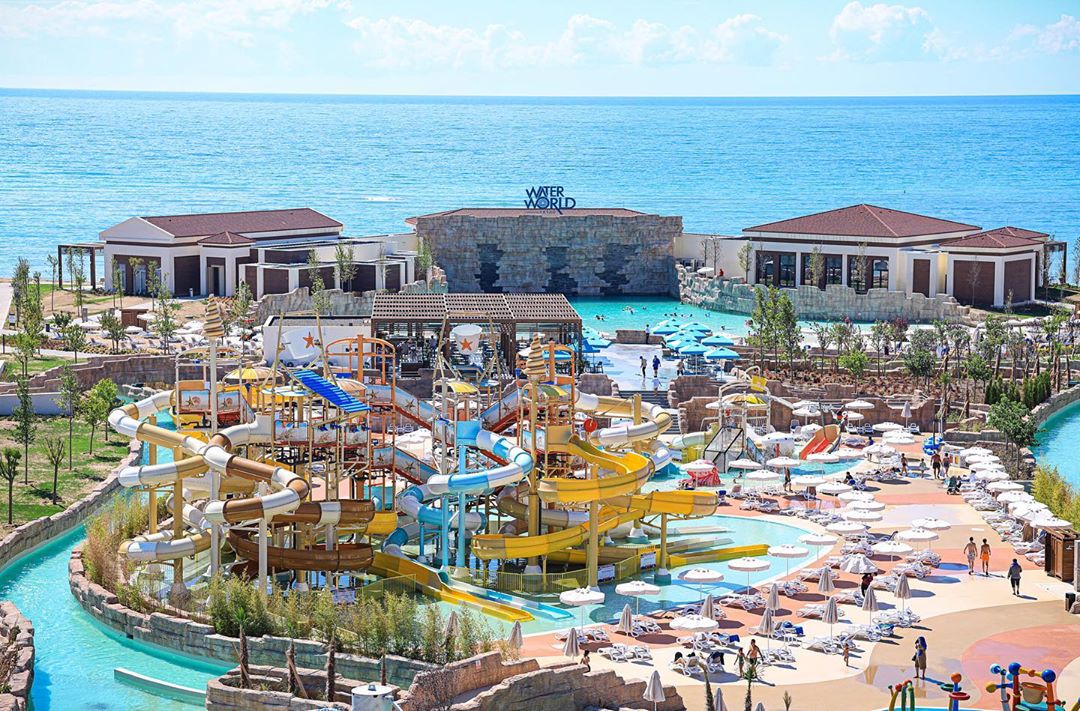 Rixos Water World Aktau is located on the picturesque coast of the Caspian Sea with the marvelous sandy beach and crystal clear azure water. Unique family resort with total area of 150,000 sq.m. ​is located 20 km from Aktau City and immerses guests in an atmosphere of unforgettable beach holidays. A pure luxury haven with quintessentially essence of Turkish hospitality and Kazakh culture.
The ultra-modern Rixos Water World Aktau 500-key resort comprises of 462 perfectly designed Deluxe Rooms overlooking the Caspian Sea, 23 elite Suites and 15 luxury Villas. Hotel has a 420 m. long private beach and a walking pier with 500 sq.m. sunbathing and relaxing area. Three restaurants and seven bars, a heated "Infinity" sea water swimming pool, adults only "Relax" swimming pool, exciting Theme Park Water World with water entertainments, variety of slides and wave pool, famous Rixy Kids Club, SPA and fitness center on hotel territory.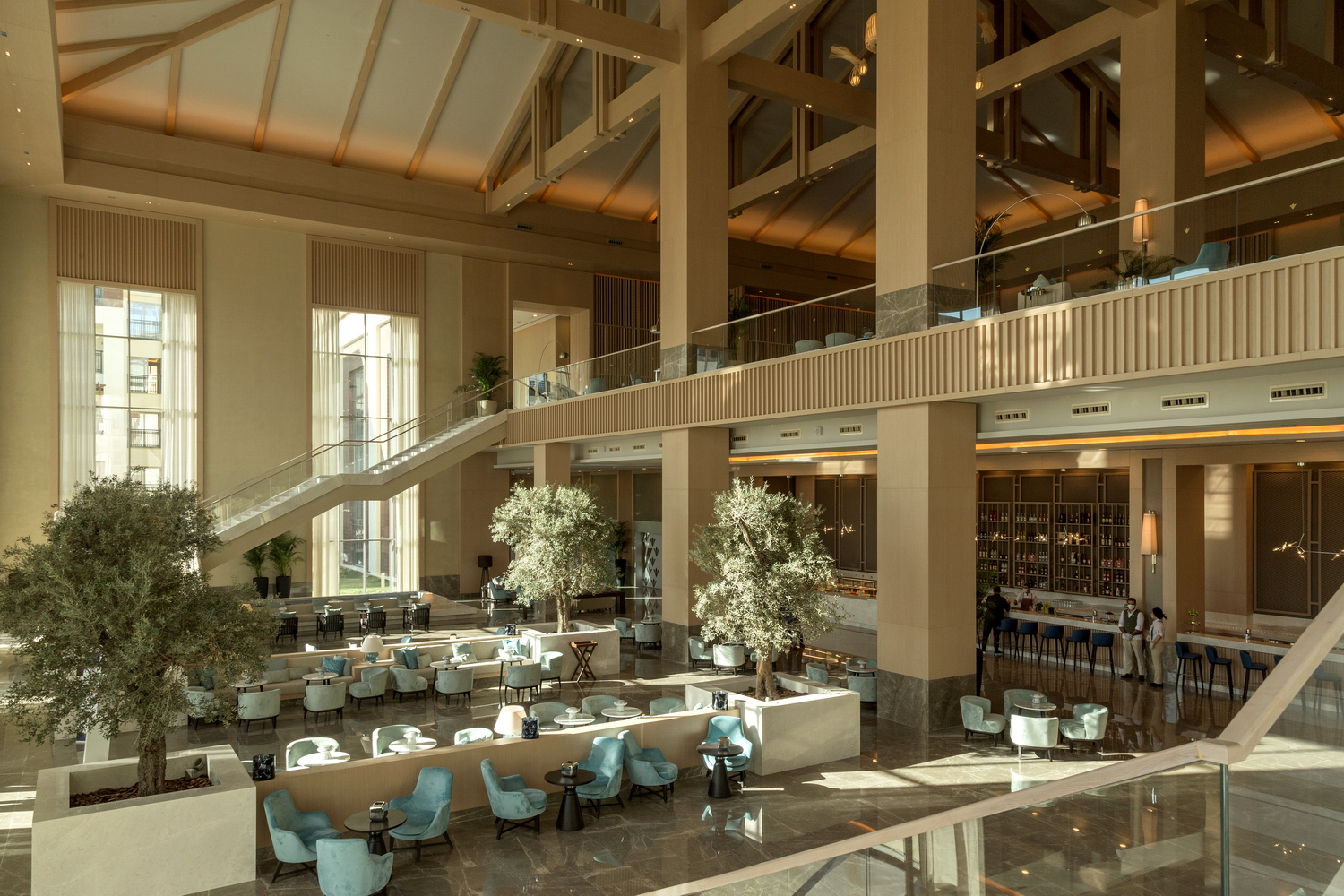 Ensuring that guests are taken on a culinary journey, Rixos Water World Aktau offer restaurants and bars delivering flavors from across the globe, all of which are included as part of holiday experience. The culinary offerings include authentic Turkish cuisine at Turquoise, the Hotel's signature all-day dining restaurant, haute seafood cuisine at Mermaid and Steak House Lezz'Et for meat lovers. A series of beach bars, tea and shisha lounges, and sports bar, an exclusive restaurant reserved for villa guests.
Anjana Spa is inspired by the age-old wellness traditions of Turkey. Unique relaxing atmosphere, a variety of SPA treatments, including Turkish bath, snow room, saunas and relaxing area with Vitamin Bar will restore balance of mind and soul, strength mental and physical relaxation, rejuvenate feelings.
Water World Theme Park offers ultimate water experience and unforgettable adventure for children and their families. Magnificent aqua zone with different water slides and swimming pools especially prepared for little guests to have joyful moments in the water.
Rixy Kids Club providing world of entertainment and education with special programs and activities intending for children of different ages. Rixy Kids Club has special zones and playgrounds for each children age groups: baby game room, baby sleeping room, 3-8 years of age game room, workshop area, activity area, ball pool, cinema, 8-12 years of age Lego area, air hockey, table football and PlayStation area.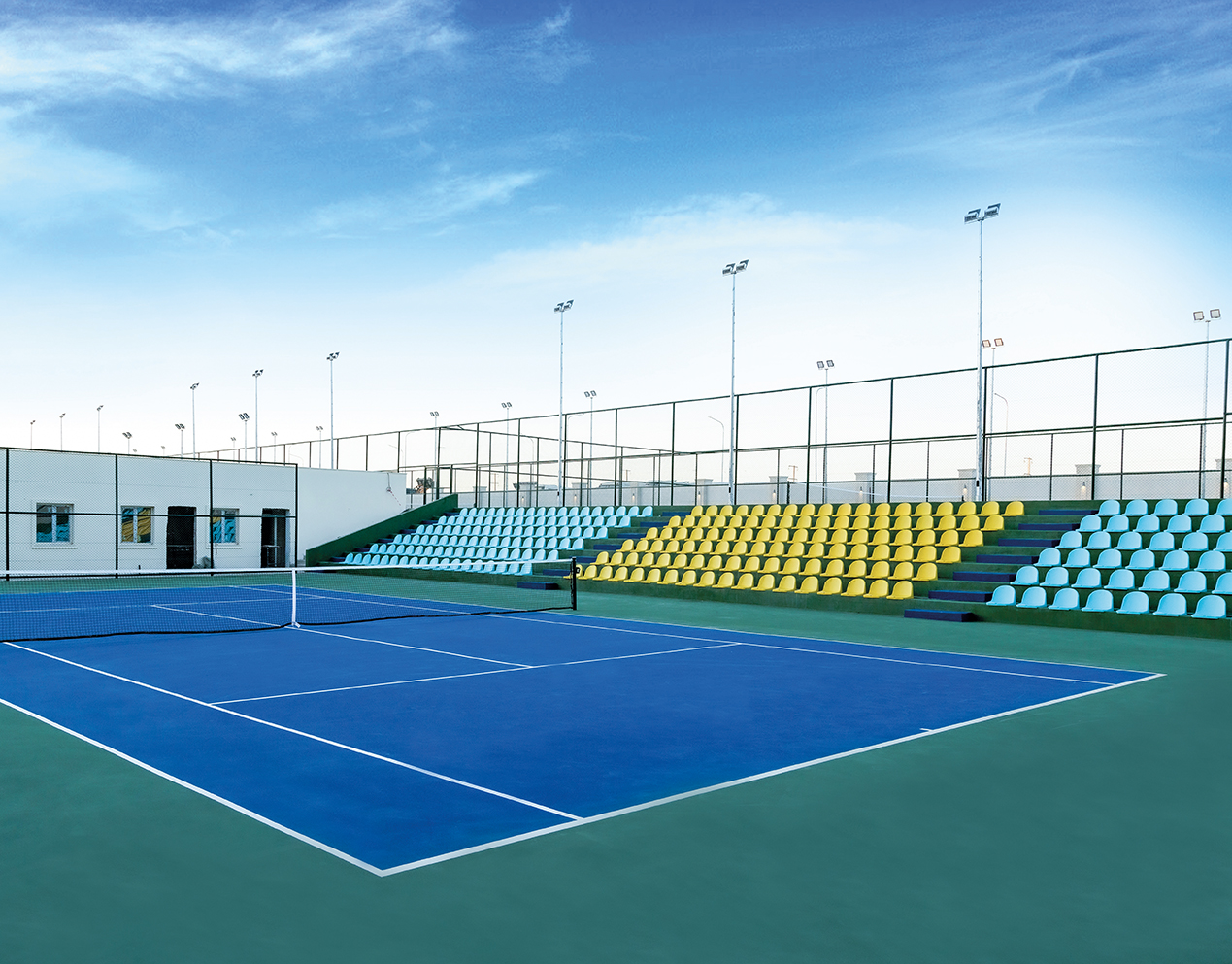 Rixos Water World Aktau is a great place to relax and enjoy with family and friends, where 365 days remarkable entertainment program especially created for the guests. Hotel sports area includes "Exclusive Sports Academy" with a professional football field and 7 tennis courts that meets an international standard. Fans of outdoor activities is going to be surprised with a wide range of open-air entertainment programs, live concerts of famous stars, dj performances, theme parties and events that turn every holiday moment memorable for guests.
Elegant meeting rooms and modern technical equipment makes Rixos Water World Aktau the ideal venue for prestigious events, business meetings and conferences, which will be well-organized by experienced banquet teams in a 1300 sq.m Grand Ballroom or 4 meeting rooms with different capacity. The luxurious memorable events and fairytale weddings will be tailored to the guest's personal requirements with our impressive selection of venues, finest cuisine prepared by the award-winning chefs, tailored to any occasion and high international-standard service.